Education center in Yerweser:
Ritly Risakotta started to work for the RARCC in January 2017, and since then we have gotten inspired by her. She always does her best, and she can be patient and loving even under stressful situations. In 2017, we used to play saying that in our office, we are all broken, except Ritly. Even with a full-time job 6 days a week, she always found the time to take good care of herself, read and enjoy life daily. Besides, she is the first one taking care of others when someone is sick. Ritly doesn't look for pills, but she becomes a pill when she mixes her traditional therapies, which take time to create, with love and prayers. For the last year, she has been teaching in our education center, and we couldn't be happier. She puts all her energy and emotions in the children's future as if she was their own mother. Often she uses her resting time to help a student to improve his/her knowledge, and she always takes new challenges with joy and optimism. Less but not least, Ritly's voice sounds like an angel telling us sweet things.
Wulan Sinadia is one of our senior teachers. She applied for a volunteer position (even though she was granted a salary), so we could see who would come due to their love for the kids, and Wulan has tons of it to share with all the people around. She always goes an extra mile in small acts of kindness and patience to get just one more smile. Wulan has many talents, from music and visual arts to cooking, but undoubtedly she was born to be a classroom star. She excels in finding original activities for the kids, to solve the children's problems and even to teach her colleagues. One would think she needs to take extreme measures to deal with 27 children from different ages in a kindergarten classroom, which is even outside due to the lack of facilities, but she manages love and discipline in a unique way, without making the kids cry. Even though life in the village can be so hard with shortages of electricity and water and away from her family and the entertainment only cities offer, she plans to stay for a long-term. How many of us were willing to do the same for kids who would have no school if it wasn't for people like Wulan? Someone said that Mother Teresa made the best of her life and truly lived, but she didn't do anything else except giving her life away in small acts of love every single day. We thank God for Wulan's similar steps.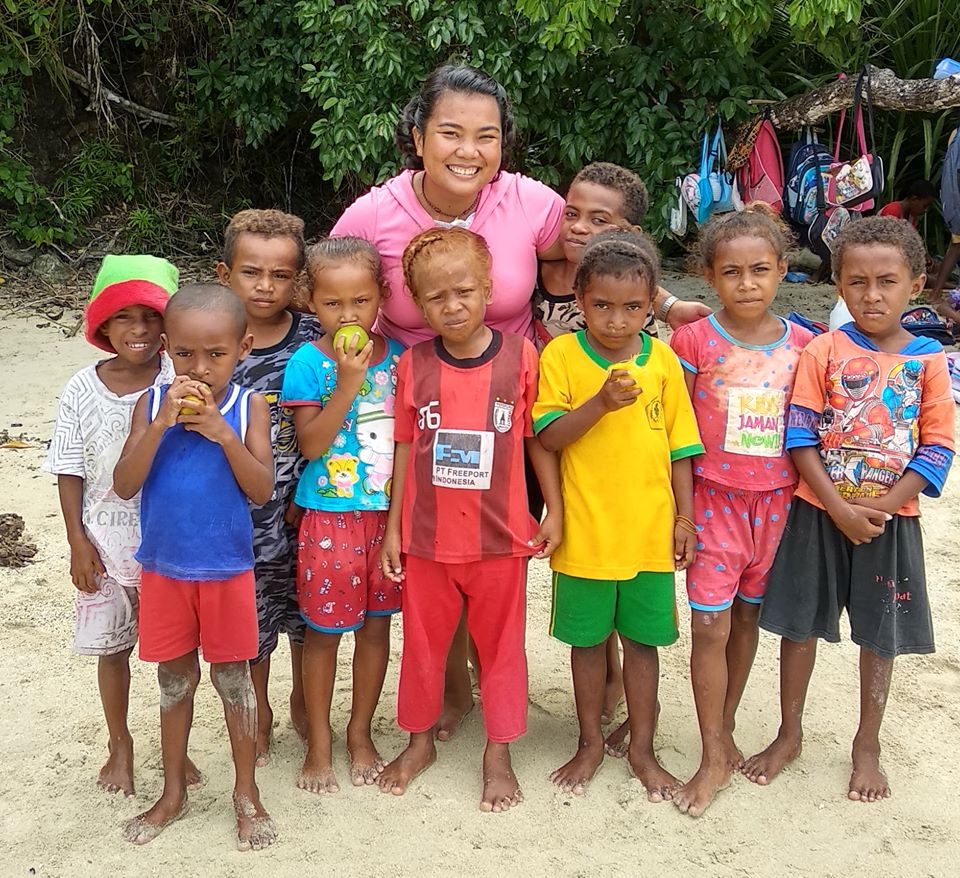 "I am a wonder woman", replied Breysda Syauta when someone complimented her diligent work. She laughed while saying it, but indeed she is. Even though she was born on another island with more comfort, she took Yerweser as her own land and totally integrated herself into the local culture. When our education center was installed in the village, Breysda was already there, and in a few months, she wanted to join the project. Her background is not education, but every day she tries her best to be an excellent teacher. She doesn't give up when facing challenges, and she stands quickly after storms of life. She pushes the students to be better also, and during her breaks, she even shares activities with them. In her resting time, one can be surprised by seeing Breysda taking a boat and going fishing by herself, or playing with the children, making them feel so special. She can adjust herself to different scenarios easily, and usually, she puts the classes before her own needs, even when she is really sick. Her only problem is that no one can really make her rest. We are so thankful because the children have such an amazing example in their lives.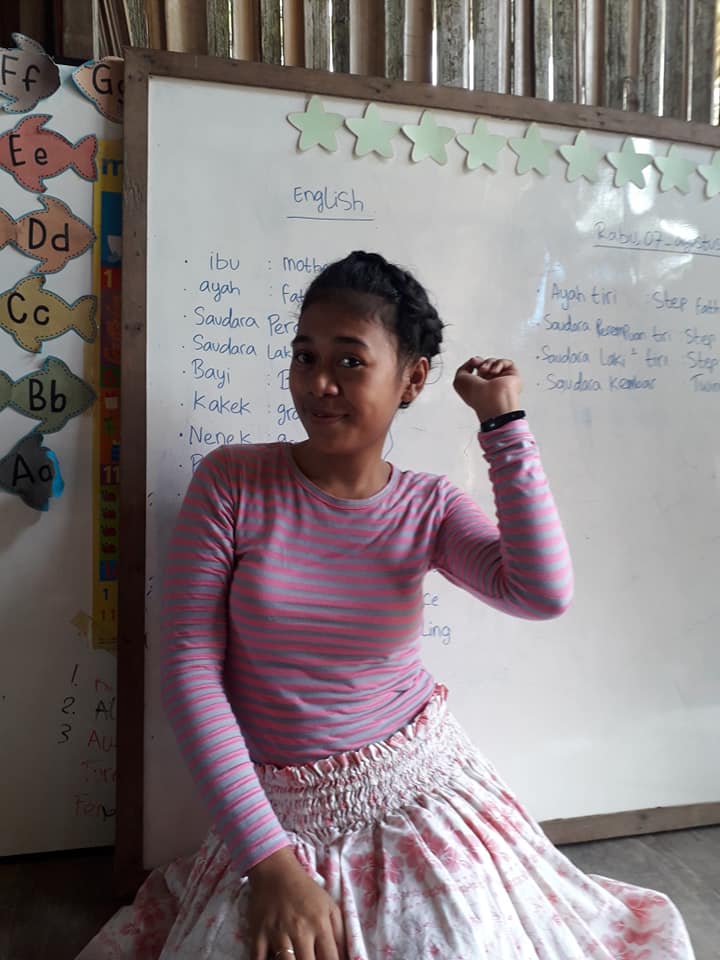 Patricia Maleke planned to teach in our education center for only three months during a break from her college studies to become a nurse, but in just one month, she got in touch with an old dream and realised that her mission is to serve the world with education. Now she is like a fish in the water. In only three months, she conquered the hearts of her students and their families. She takes the initiative to do extra-curricular activities and to create techniques to make learning fun, even though this is her first time teaching. She is a kind and funny woman who never refuses to help people around, even when she needs to take a 20-minute walk to check someone's health condition at midnight after a long day of work. In fact, one can get tired only by seeing such an energetic person going around, and she always does everything with a smile. Patricia never complains, but she decides to face life with joy, even when it is almost evening and she still needs to take an hour to carry water from the well to the house, or if the wind blows all the papers and pencils in her classroom and she needs to organize the place again and again. Life doesn't need to be so complicated when we choose to laugh and focus on our purpose!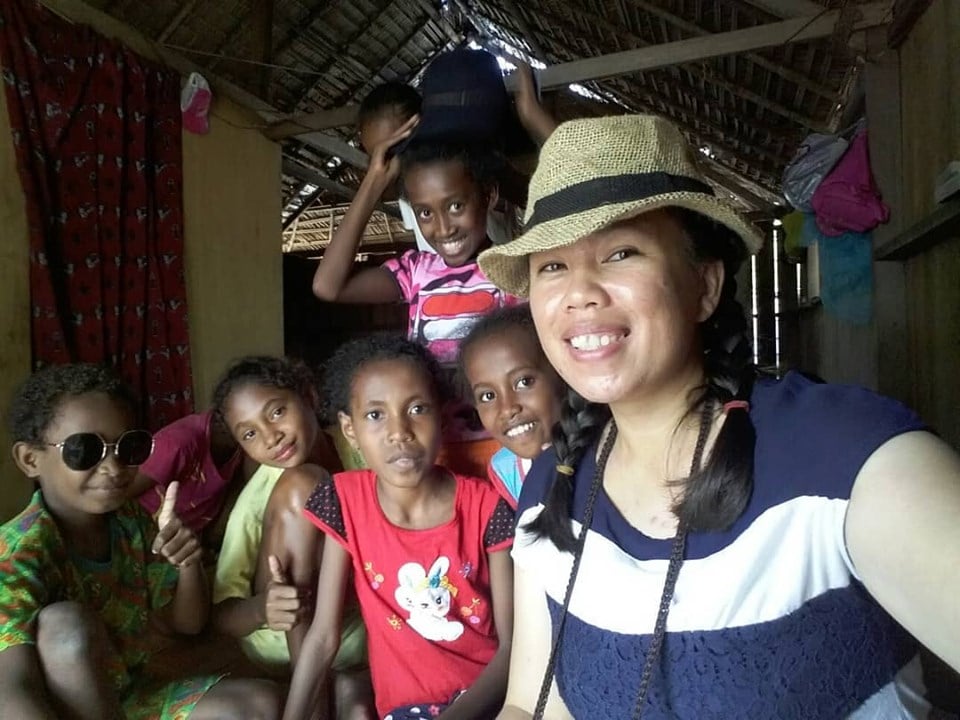 Silfa Arimang's dream was to get a higher education, which she never got, but God had better plans for her life. This brave, joyful and kind woman is a senior teacher, and there is no telling how many lives she's already impacted. In fact, she is a living proof that a serving heart, a self-taught attitude and the willingness to make others' dreams become a reality reduce a diploma to almost zero. She has been working as a missionary in Papua for decades, and she always has funny stories to share, such as the one when she was working close to Wamena and she had to go to the 'toilet' in the forest. Many people followed her and made a big circle around her to protect her from the pigs while she was trying to be focused on her task despite the lack of privacy. Even when problems arise, she always ends up with a positive sentence and a big laugh. She manages her time effectively. One would ask how could she finds the time to teach in the RARCC education center if she already has to home-school her son and feed her big family in a village with shortages of water and electricity. However, she stills finds the time to help in the church, to lead in solving different issues in the village and to bring food to others when she cooks. She is an inspiration and her legacy talks louder: it is amazing to see her friends and colleagues from her previous job making efforts to meet her. When it happens, smiles and shining eyes run to her. We are so thankful that she joined this project as a teacher in 2019. To be fair, she was one of the first trying to make the school in Yerweser possible, even when she was based in Sawandarek. When Silfa and her family moved to Yerweser, having her joining the school happened naturally.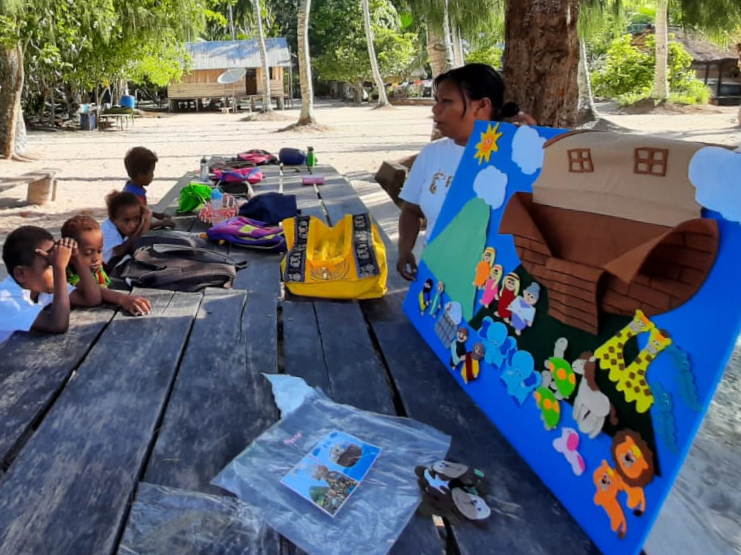 School in Sawandarek:
Ayu Pihuayuan finished her degree in education at the Klabat University, in Manado, and soon accepted the challenge to work at the school in the remote area of Sawandarek, where phone connection is one of the many challenges. She takes her mission seriously, and works with honestly, organization and care for the students. Often the takes her resting time to help kids with special needs, to make sure no one is left behind.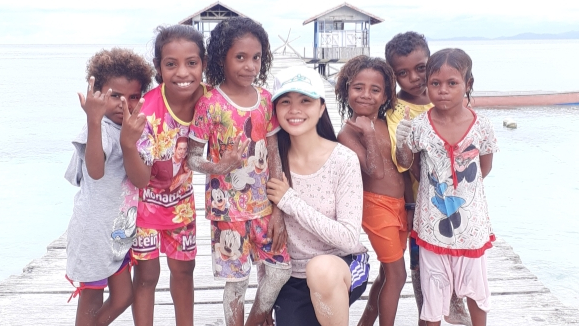 Read more about our education initiatives here. Thank you for supporting their work through our website. We couldn't keep offering education to 69 students in Yerweser and 57 in Sawandarek without your help.