Shannon Latumahina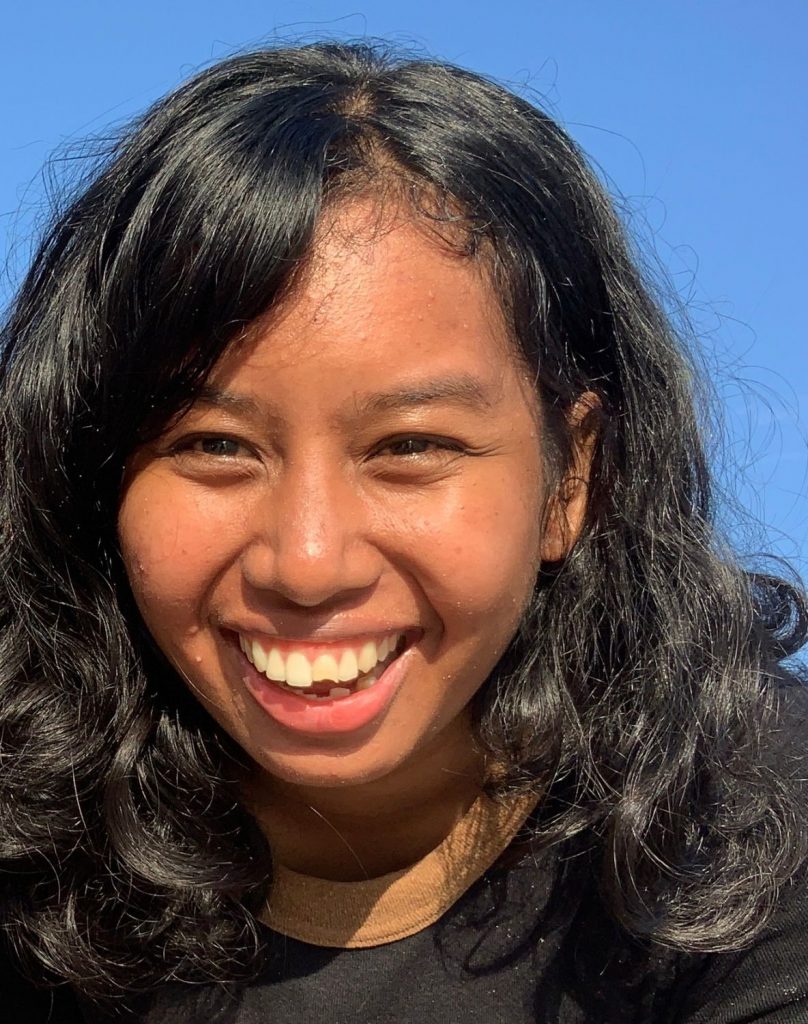 Shannon Latumahina is a force of nature. She is only 23 years old, but she already carries in her brain 20 encyclopedias and in her heart the maturity of an experienced woman.
When she joined thee RARCC two years ago, one could think everything needed to be taught, but even before her arrival, we could already testify we have been more than blessed. Attentive to every detail and information around her and with a bright intelligence, she quickly and naturally started to teach and guiding us, always with great humility.
Nowadays, if someone in the office needs an information, we go first to Shannon and later to Google because we know we will get not only the facts, but an impartial opinion and all the details important to take a decision. On top of that, while speaking, she will make one or two jokes as an act of love.
When we face a problem that seems without solution, we all run to Shannon since she helps us to open our eyes not only by pointing us to multiple solutions, but also by helping us to realize many lessons we can take from the issue.
One can feel naked around her because we know she can read our facial expressions and feelings almost as quickly as she hears our words. The amazing thing is that she always does it with a compassionate heart like Jesus himself would do.
This young woman, who with only 16 years old was already entering at the university in Hong Kong with a scholarship, not only quickly finished the degree in an area of study that she hadn't studied before, but also learned many languages, such as English, Korean and Chinese.
She is so diligent that everyone knows that the best place to find Shannon is in the office, even if it is 3 am. Shannon's brain is so active that she does Advanced Maths to relax… It is also not unusual seeing her taking her short free time to teach English or something else just because she has so much to give.
Dolly Tahalele
Despite her 39 kilos, Dolly Tahalele is a strong one-woman-show always ready to learn new things and to go from one task to another in just a few seconds. All of us thought that managing the big project Kayak4Conservation was too much for only one person, but she mastered in doing so with excellence, and she even found the time to assist the RARCC in other projects simultaneously, always with great humility.
Dolly is not only strong physically, but also emotionally. Leading a team is not an easy task, especially when the majority of the workers have a poor education and it is their first job. Nevertheless, she learned to do so by herself always believing that loving the people brings the best results. Even if she worked many hours on the day before, Dolly would be ready to give to the kayak guides arriving from a trip transdermal patches to relieve their possible back pain. Every time they got it, the kayak guides had a hard time to realise that was going on first, and then they just smiled like saying "unbelievable".
However, if she sees someone taking the wrong direction, she is the first one telling the truth in love. Dolly is so honest and straightforward that we all know we can trust her to tell us what she thinks. There is no telling how precious this is in a country where people are afraid to tell others the truth because one shouldn't make others 'lose their face'.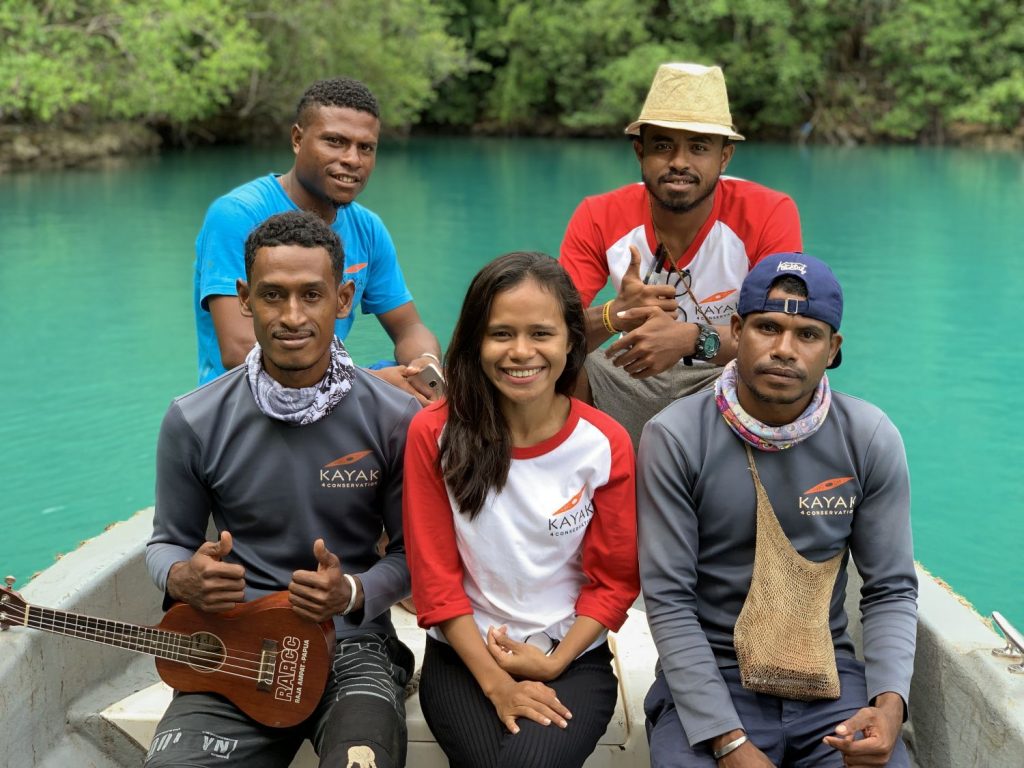 Dolly is so professional and detail-oriented that when she starts a task, she will do her best to finish it and with a big enthusiasm, even if it is already evening. This also applies to not mandatory tasks, like for instance teach her team English or make a promotional video.
Dolly's sincere kindness to her guests and everyone around her shows her loving heart and an inspiring thankful attitude in life.
Bryand Rellely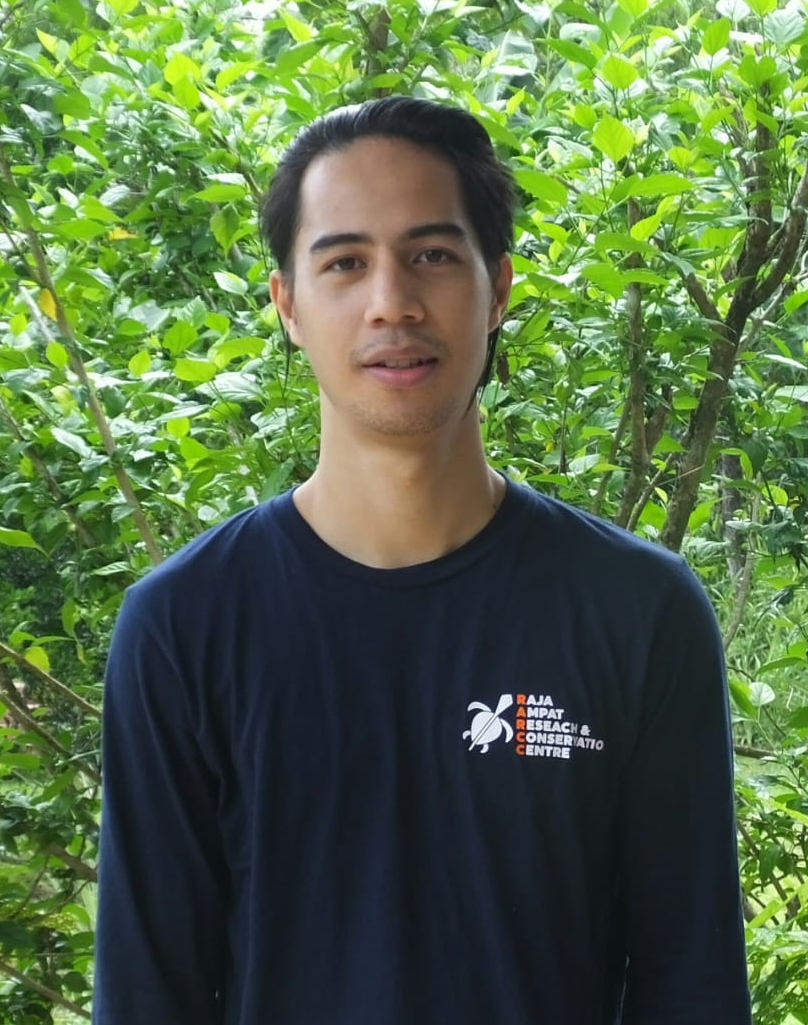 If someone needs help, Bryand Rellely is always the first one to show up. It doesn't matter if he has to do overtime to finish his urgent tasks, he will always help other departments and do it diligently. It doesn't matter if his boss sees it. It doesn't matter if it is extremely hot outside and he needs to go out of an air-conditioned room to help to carry a big tree.
Only a person with an immense heart will help his colleagues until late night, even if he has to work on the next day, and Bryand does it for free even though his colleagues get payment for their overtime.
He can amuse himself easily, and make others feel special or awkward when we enter in the office and he starts to laugh. But that lasts only for a second because immediately he will explain why, and his reason is always a sweet surprise. In the rest of the occasions, he will welcome us with a big smile and often opening the door for us.
Bryand is a diligent colleague and he always tries to learn more. He keeps quiet when nothing needs to be said, but he shares his huge wisdom as soon as someone asks.
Evita Matahari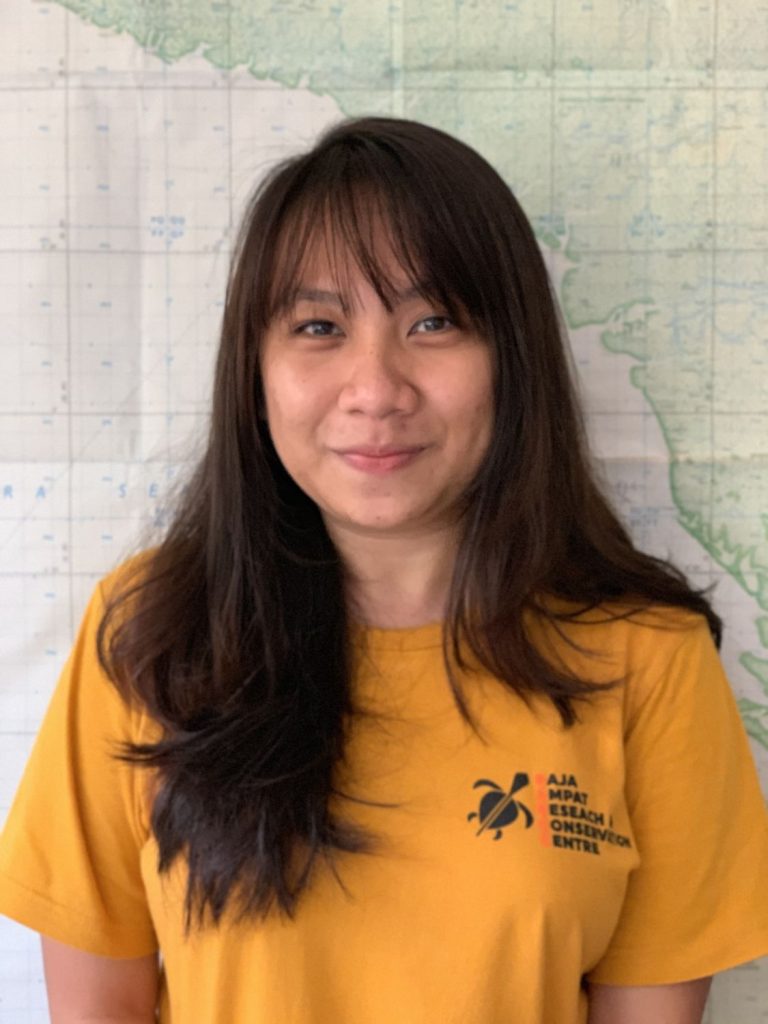 Evita Matahari immediately accepted the big challenge of becoming the HRD head, even though this is her first job, and she has a bachelor in Computer Science. She was ready to learn, she humbly said.
Evita is so focused when she is working that one thinks twice before disturbing her. But, she is never upset by that. As a matter of fact, her surname, which means sun in English, does justice to her personality because one always feels warm after talking to her.
However, a butterfly would best describe her. Evita enters into a room with small steps and leaps like she was part of a slow joyful dance. Then, she says something sweet and cheerful and leaves again silently.
Evita is the person in the office who can take 90% of the chances to make successful jokes with words or gestures.
She never complains, even though her job can be so stressful and demanding. Evita deeply cares about her colleagues and do her best to make them happy, but she is also tough when the situation requires it.
Riryn Bowa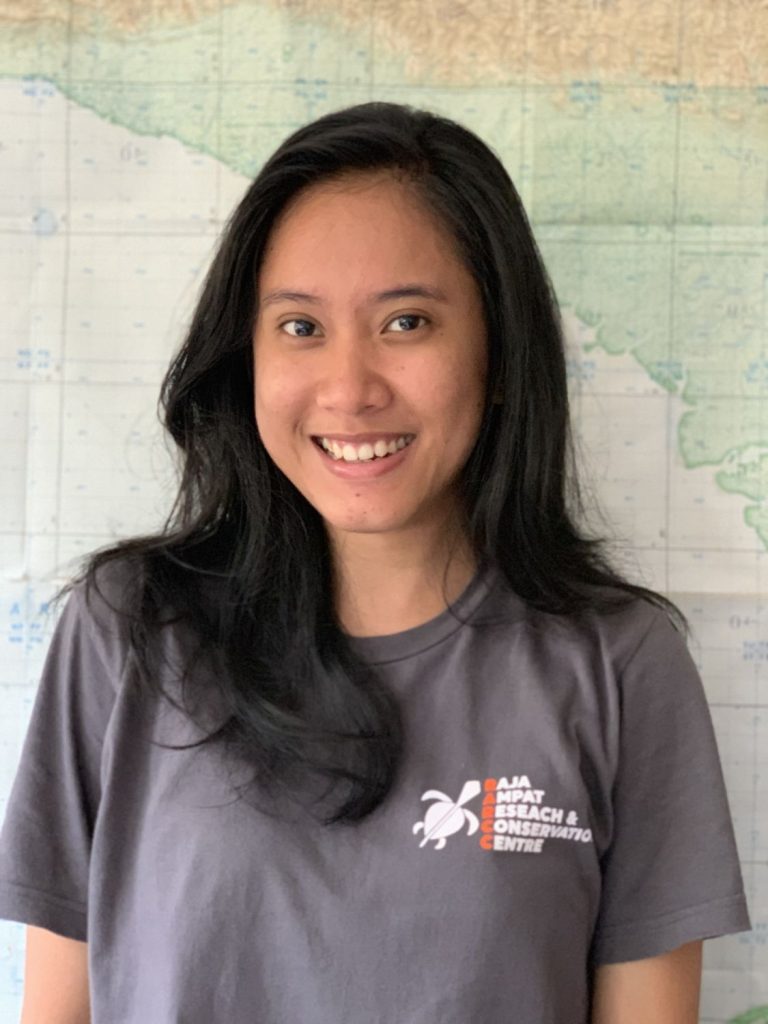 Riryn Bowa has a natural ability to speak in public and to motivate others to participate in new activities, helping them to feel comfortable and loved by making jokes and kind remarks.
She is really diligent, and usually she arrives in the office before everyone else. Her Bachelor in English is a blessing in the RARCC bearing in mind any of us is from an English-speaking country. Riryn is quick to learn and to ask sorry, and especially to help others.
She is a humble and authentic person. In fact, she does the right thing and even small acts for others when no one else is watching, something rare nowadays. Riryn is a brave lady who will defend her positions with confidence, respect and love.
Her compassionate heart overflows, making her feel overwhelmed by the pain of others, even the ones not close to her. So, she will put all her energy to try to help them, starting by asking her friends to pray for them.
Debora Lumentah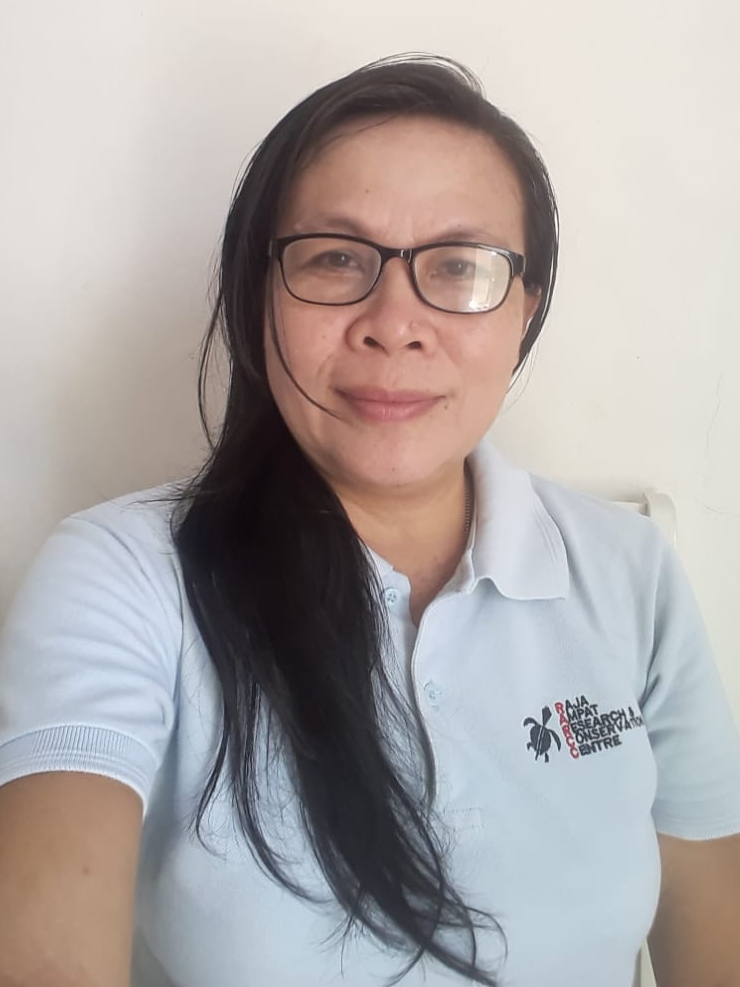 Debora Lumentah started to work for the RARCC in part-time when the RARCC Indonesia finance department was separated from the RARCC The Netherlands finance administration. We are so thankful for her attention to detail and concentration because we know there is no mistake that she can't find, which is extremely important while dealing with money. Everyone learned a lot from her about accounting and new procedures she implemented to make our work better organized. She is always so kind and patient to try to explain to others what she knows. Debora will also take her private time to help others, even if they are not close to her, and even if it is a special day for her. She will give up of her private plans only to get a natural medicine to help someone sick. And then, with the greatest patience in the world, she will explain how nature can heal us and even give us books to support her knowledge. Last but not least, her honesty is a cherry on the top of the cake.
Andreia Nogueira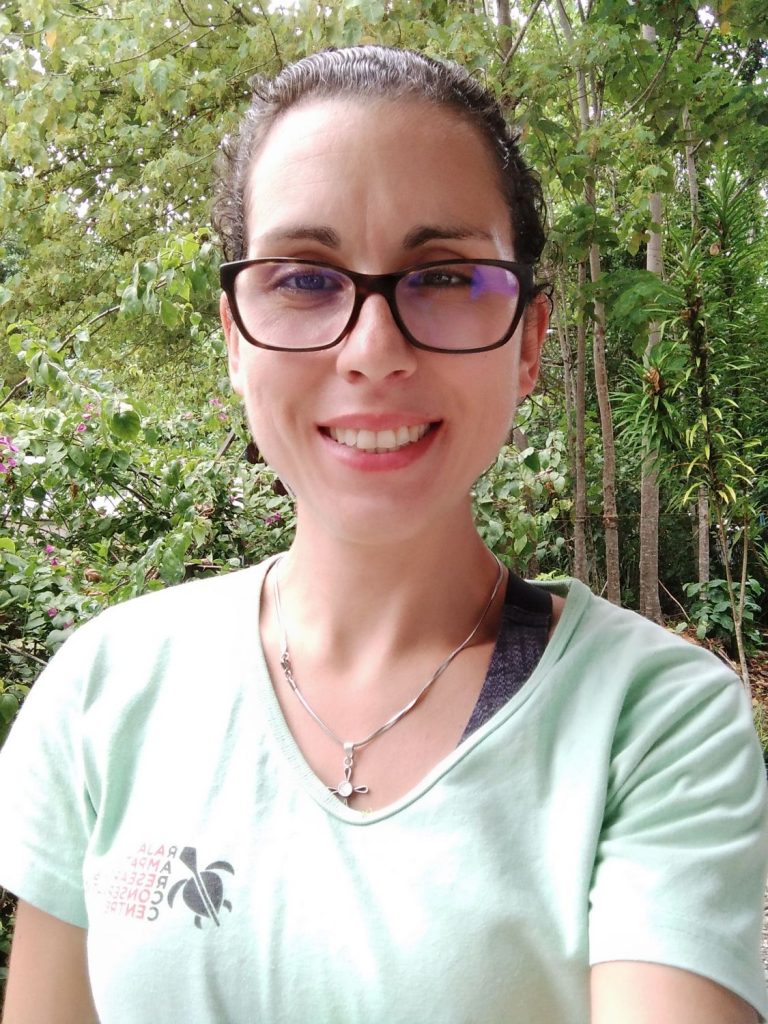 The Portuguese former journalist Andreia Nogueira came to the RARCC following her calling to work for God by assisting people in Indonesia, and she has been with us for more than three years.
Even though she has a Bachelor in Journalism and a Master degree in International Politics, by God's grace and due to the patience and help of her colleagues, she has been able to complete many tasks, from teaching to managing projects. She immediately fell in love with the people of Papua due to their passion for their land and kind, straightforward and funny personality.
The RARCC couldn't exist without the help of many people, especially workers from other Papua Diving's departments. They help the NGO with their time and energy, sometimes even doing overtime as volunteers. These are the ones who assist us more and without whom we couldn't complete most of our activities. We apologize for not mentioning everyone.
Septian Mustamu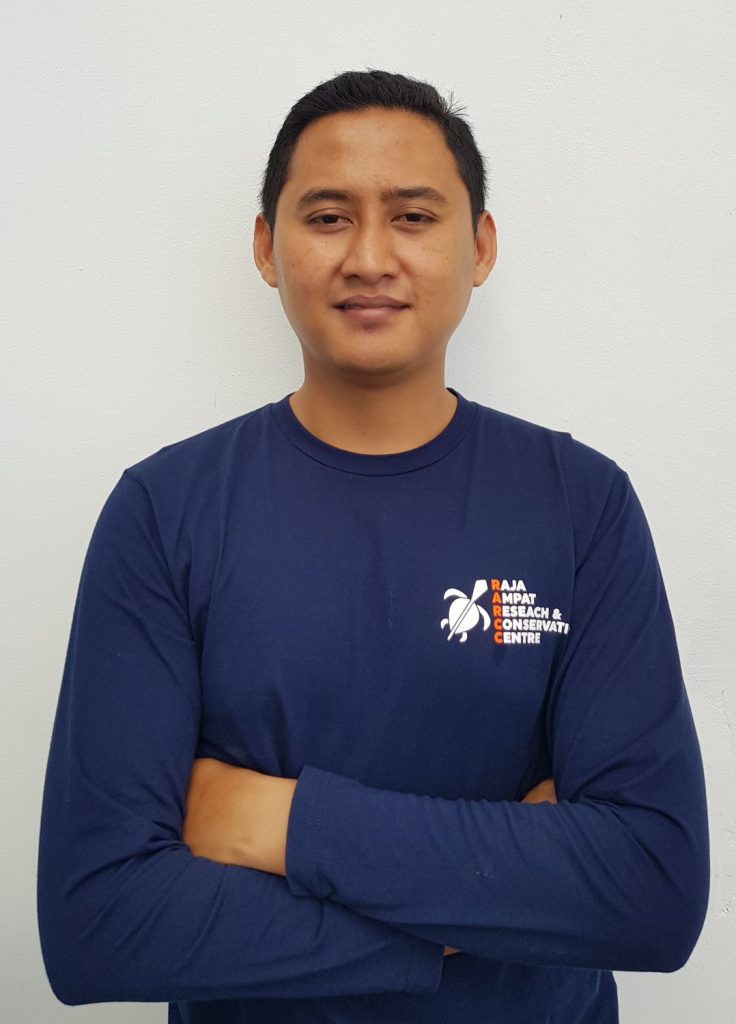 Septian Mustamu is one of the most senior workers at Papua Diving, and besides being the head of the Finance department at the diving company, he also assists the RARCC in some fiscal and legal matters. His intelligence and willingness to learn new things combined with a straightforward attitude and trust in God, makes him one of the most valuable colleagues to work with. The funny thing is that no matter what he has to say, he will always find a way to end up with a joke and a big laugh to make sure no one get hard feelings. It is his gentle way to remind his interlocutor that life is much more than the issues we face.
Septian never complains if asked to work more than he should, even if he is finally about to go on holidays. He will accept any change of plans and challenge with a smile.
One could say that since he knows so much about finance and even laws and has such a big responsibility, he would have no free time. However, he is the first to welcome visitors in the office and to help to solve issues. Indeed, Septian knows exactly how to manage his time and how to go straight to the point.
Hanna Kombado
Currently, Hanna Kombado takes care of the RARCC and Papua Diving petty cash on Kri island, but previously she worked full-time at the RARCC office.
Hanna is so attentive to detail, serious and honest that one can give her a lot of money with the full assurance that she will take care of it with the same care as it was part of her own belongings. That is why she is perfect for her job. She is also really amiable and helpful, which makes any experience dealing with money lighter.
As a typical Papuan woman, Hanna is straightforward with love and care. Her serenity in life and the way she takes care of herself and others are inspirations to everyone around her. In reality, we can also get easily 'infected' by her contagious compassionate attitude every time she talks about someone in need and she wants to assist.
Chris Sudjono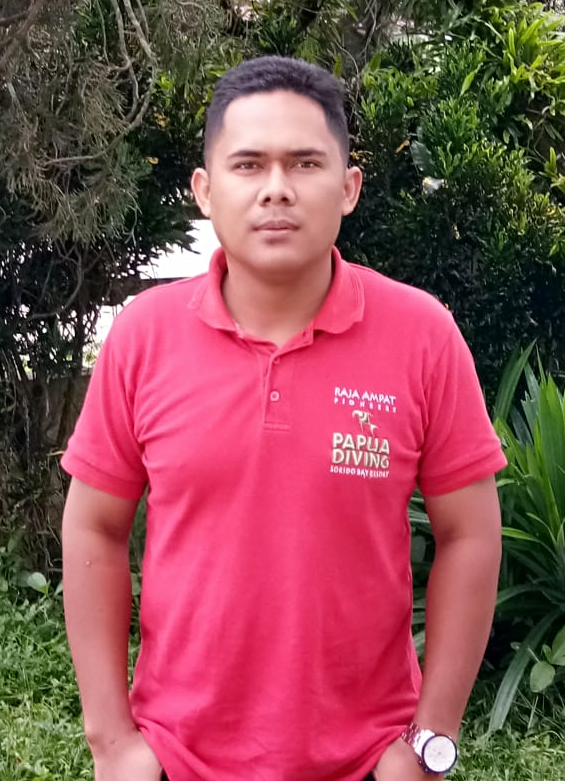 Chris Sudjono is the man with the huge responsibility of dealing with the banks and money transfers. He needs many doses of patience to wait in the lines, and sometimes even wait there for the director's approval by phone. It is not surprising that he enjoys fishing. Chris is really helpful to everyone else, even if he has to drive his motorcycle in a rush to respond to sudden requests. This really polite man can easily sacrifices his relaxing time to make others' lives better.
Sesa Rahasia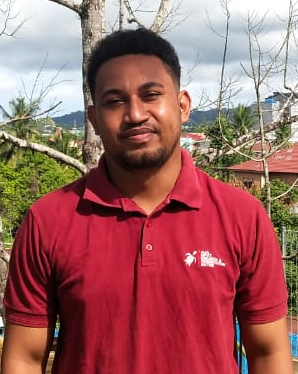 Sesa is the face of Papua Diving and the RARCC to everyone who lands in Sorong before coming to the island, and they couldn't have a better welcoming experience. Sesa combines the best of two worlds: he is aware of what Westerns are interested in and how they think, and, as half-Papuan growing up in Sorong, he knows the local reality and the best places to visit. His sweet and calm voice and contagious smile combined with a lot of love to give manifested in small acts of kindness make leaving Papua a bittersweet experience.
He is the friend who will go to the hospital with you in the evening, even if he has to wake up at 5 am, and after that, he will make sure you have a comfortable place to sleep, a nice meal and a close friend to share your feelings with. One could say he is the man of any pregnant woman's dreams. Sesa is incredibly gentle, honest and humble, but he can still be a little bit mysterious and full of surprises. Next time you meet him, ask him about his travelled past as a Papuan dancer.
Fransiska Adiwijayanti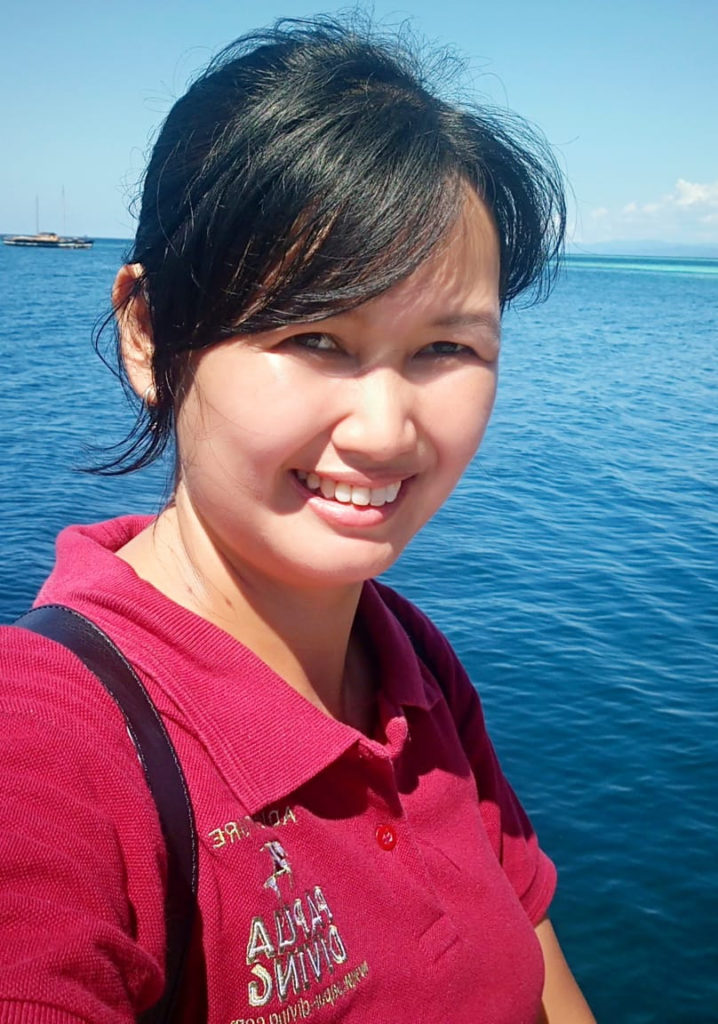 Fransiska Adiwijayanti is the head of the logistics team at Papua Diving, but we should call her a "logistic warrior". She knows the prices of many products on the tip of the tongue and how and from where to get them, besides the best and cheapest ways to send them to our remote island. There is no telling how impressive this is in one of the remotest provinces of Indonesia, where there are only a few industries. It is like the world had alternative roads and only Fransiska knew the map. She rides so fast that sometimes we think she has a secret colleague under her desk helping her. In fact, if one invites her to have lunch, first it seems that she brought many uninvited guests because her phone won't stop, and she will talk while writing on WhatsApp and swallowing her food. But when her phone finally stops, she will make 10 minutes seem like an hour because she doesn't lose time with unnecessary details and her wisdom makes any minute profitable. Besides her load being so heavy, Fransiska often takes her free time to help colleagues who need private groceries on the island.
When she sees a problem, she is the first to point out a solution instead of criticizing like most of the people do. After we listen to her suggestions, life seems so much easier.
Yanto Safkaur and Asri Sufyecher
Obviously, Fransiska couldn't do it without her amazing team. Yanto Safkaur and Asri Sufyecher are almost always on the road running like in a treasure hunt for the best products with the cheapest prices in Sorong. They are the ones waking up before anyone else to get the best fruits and vegetables at the market. They have to be ready anytime to drive and carry loads, even helicopter parts, trees or poultry. Both have a beautiful heart, always ready to assist and share what they have with everyone around. They are a living proof that small acts of kindness change the world.