The name RARCC stands for The Raja Ampat Research and Conservation Center.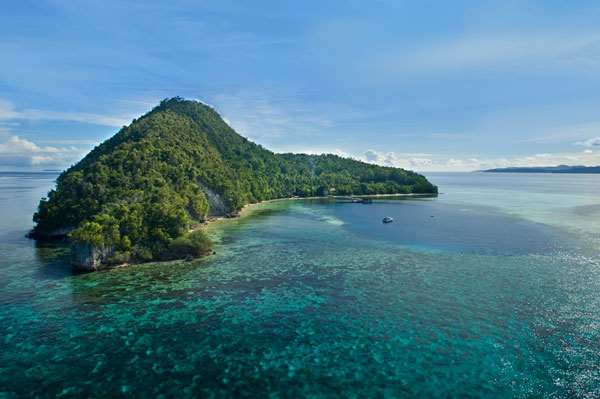 Our organization has been taking the initiative introducing conservation and community related projects in the Raja Ampat since 1993. This was many years before anyone else made that effort!
Partly because of this you will find the reefs surrounding our centre having more reef fish than anywhere else in the Raja Ampat. Our long time visitors tell us there are now more sharks on the reefs surrounding the resort & centre than they have ever witnessed before. It is great to see how conservation efforts can be successful!
Since we have established RARCC we have formed close working relationships with Conservation International, The Nature Conservancy, WWF and some of the local NGO's. We take initiative in conservation and strive to create alternatives among others in the form of sustainable marine tourism industry initiatives.
Having indigenous communities participate in tourism projects we see as the key solution to conserve the Raja Ampat. Only when the local people can directly benefit from this industry will they have a reason to protect their surroundings.
Another reason we can achieve more is because we work as much as possible with local indigenous communities in everything we do.
We do not work by telling the local Papuan people what not to do, but by offering better alternatives. Being the pioneers who have been actively diving in the Raja Ampat for over 20 years, we hired local people from day one. The reason to set up a business in the Raja Ampat was not just to establish a diving resort but we wanted to create a way where the local people receive the opportunities to grow and develop themselves.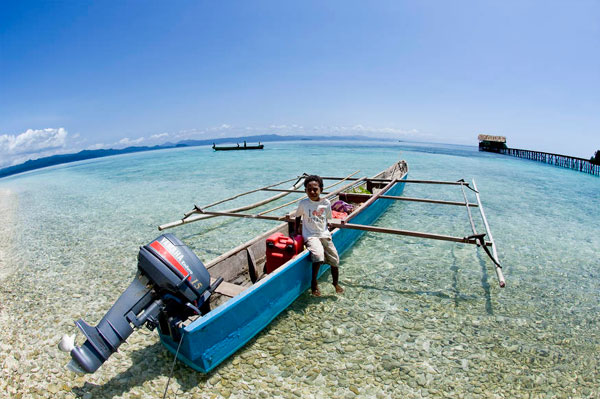 We create an alternative for destructive livelihood gathering. Several of our staff have been involved in illegal logging, blast fishing, shark finning and turtle poaching in the past. They were offered new positions in our team, and their experience helps us understand and better counter these problems.
We welcome the opportunity to work on this with like minded persons and organizations. We offer a well established base to conduct environmental research, community development projects and work on conservation initiatives.
The RARCC is situated in the heart of the Raja Ampat adjunct to Papua Diving's Sorido Bay Resort. Due to this location we are very accessible.We believe we are blessed to be able to work where we do, and see ourselves as stewards of God's creation.