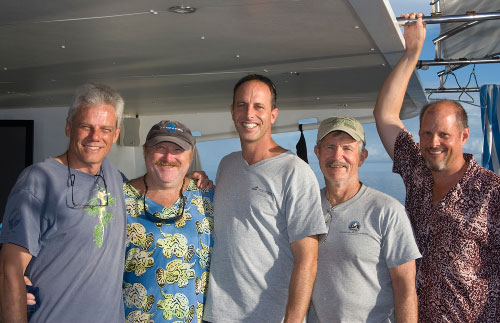 We have formed close working relationships with Conservation International.
The foundation of CI's work is "science, partnership, and field demonstration." The organization has scientists, policy workers, and other conservationists on the ground in more than two dozen countries on five continents. It also relies heavily on hundreds of local partners.
The stated aim of CI's field work is to find local successes that benefit both people and nature. For example, the creation of "no-take zones" for fish might have a short-term deleterious impact on fishermen; but ultimately, they increasefish populations, helping both marine life and the local economy.
CI hopes to replicate these successes on a larger scale — thus its work with governments, universities, NGOs and the private sector. By showing how conservation can work at all scales, CI aims to make the protection of nature a key consideration in economic development decisions around the world.