It has been 14 years since David Haag first arrived in Papua, Indonesia. The American citizen told the Raja Ampat Research and Conservation Centre (RARCC) he was looking for "the end of the world, and the most remote, exotic, adventures and isolated place" on Earth, and he rapidly "fell in love with Papua and the people," so he thought he could help.
The 55-year-old man, who became an amateur radio operator when he was only 11 years old, came to Papua several times to help to connect the people with radio, and made the commitment to live here full-time in 2007.
His company Airwave Missions has been working for different companies, non-governmental organizations (NGOs) and many missionary organizations, such as Mission Aviation Fellowship (MAF).
David Haag is often traveling by helicopter and climbing mountains to connect isolated villages located in dense jungles to the outside world. The Indonesian province of Papua is home to some of the most remote people on Earth and from David's perception, "more than half" of the Papuans in the highlands have no phone nor other connection. "This is something we are trying to work on. In one village we have a BTS [Base Transceiver Station], a cell phone system, so maybe in the future we will get there," he said, always with an upbeat voice.
The American entrepreneur replied that he has been helping to save lives. "There is no doubt that there are a lot of medical evacuations that go through an Internet call or a satellite," he pointed out.
Even recently, he worked with Helimission to install a repeater station on the top of the tallest mountain between Wamena and Sentani to establish a link to the fiber-optic Internet that recently became available in Sentani.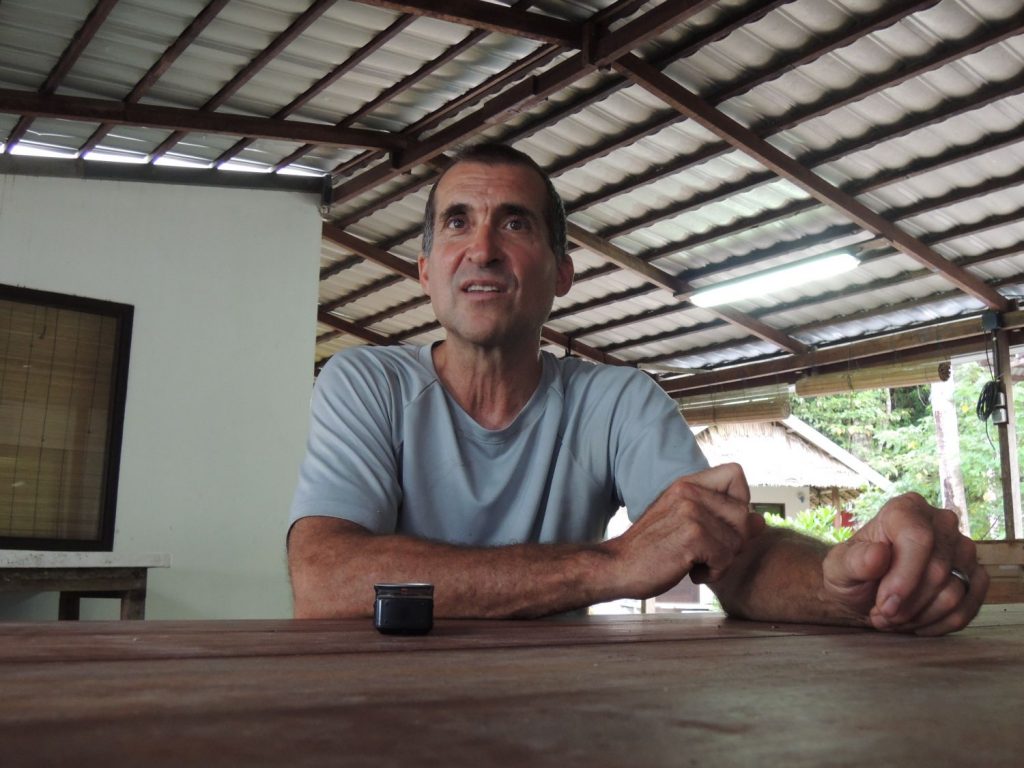 David Haag has been helping the RARCC since 2008, when he installed a satellite on Kri Island. "Once I had made the connection like we did on the mountain top to a long distance, I encouraged Max [Ammer, director of the RARCC] to try to connect this hilltop to Sorong," he recalled. Nowadays the RARCC and Papua Diving enjoy a faster and cheaper Internet connection due to David's innovative and creative work. With a tower and a little of investment, the resort has "phenomenal savings", since the fee used to be about USD$1,000 per month and now is only USD$60 for the Internet connection.
The American entrepreneur has a lot of stories to tell, but he will probably never forget a recent event with three young local men. The men climbed the mountain for eight hours with a machete, an antenna, a high-tech battery, a computer, etc., and after that, they did all the high-tech work and they were able to speak to David via Skype. "They were sleeping just under a tarpaulin, they got a fire burning in the background, there were mosquitoes everywhere, and seeing these guys having to deal with two worlds and that they could make the connection (…) was a really eye-opening experience," he stressed out, underlining: "It's a shock, a big gap." "That just reminded me of the struggles that are here and the opportunities as well," he said, comparing the situation to his childhood, when he had enough time to grow up learning about communications.
Nevertheless, his biggest challenge is "time" because it goes "by so quickly and there are a lot of people who need help."
David is also teaching Papuan men to do his job. As a born-again Christian, the 55-year-old man decided to become a teacher, after 5 years trying to "pay God back for getting saved" by working hard and doing many things, which "was totally wrong", because his salvation was already paid by Jesus Christ, he acknowledge now. He has already taught eight local men, each one per three years and always starting with "honesty and good work ethics."
He gets some financial support from his father to do so, besides insurances paid by a sending church, but by now he is not looking for additional funds. What he needs, he underlined, is "people to help teach" because "the harvest is plentiful but the workers are few." (Matthew 9:37, The Bible)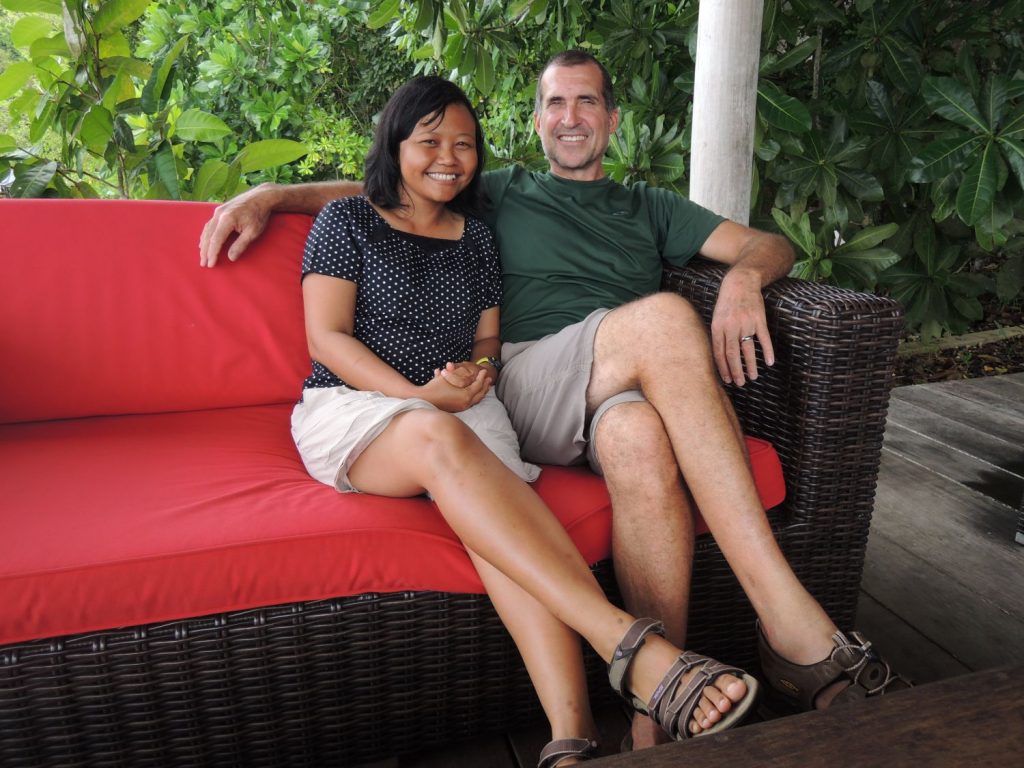 Meanwhile, he recognized that God had "most definitely" changed his life in Papua, where he even got married with Ravita, who he met at a small group of prayer and who is now working for Airwave Missions too. But his Christian involvement was not always easy.
"I had a kind of a crazy experience," he said while recalling the time he applied to work for mission organizations in Papua, before being accepted by Helimission. "They [Helimission] knew I was still lost, they loved me for exactly who I was, they didn't judge me," he pointed out, adding: "In many organizations my background was all black marks and with the Helimission people, there were no black marks, there was just love. They knew I was still maybe drinking or smoking or things like that, and they just accepted me for who I was."