Jasmine Kammeyer worked in the Raja Ampat Research and Conservation Centre (RARCC) from January 2015 until June 2017. The Canadian environmentalist participated in several RARCC projects, such as Kayak4Conservation, coral and fish surveys, English classes and Sweet Potato and Moringa Development. She was also facility manager and social media and website content writer. Jasmine Kammeyer painted billboards to advertise Kayak4Conservation (please visit our Youtube page to watch the timelapse of the first huge billboard) and also the children's book "Ocean Warriors Plastic in Paradise" for the Friendly Drifter's campaign against plastic waste.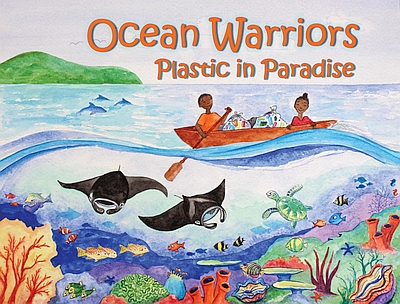 After her departure back to Canada, Jasmine wrote the RARCC this beautiful message:
It is said, "who you are in the sandbox is who you are today." I find this is extremely true of myself. Having spent my childhood in Papua, Indonesia, I never dreamed that I would have the opportunity to return – much less work! – in Papua.
As a little girl, I dreamed of being a marine biologist working with marine mammals, and an adventurer and photojournalist for National Geographic. Working at the Raja Ampat Research&Conservation Centre (RARCC) I found myself dabbling in several areas of my kid dreams.
Having a keen interest in marine life, conservation, and people, working at the RARCC was a dream come true. I was able to get involved with several different projects: sweet potato gardening, teaching English, diving for coral and fish surveys, building a dormitory, and taking care of finances and marketing – definitely taught me an enormous amount of professional and personal life skills. And it was like living in a postcard due to the incredible natural beauty of the creation around us!
What I loved about the RARCC was viewing the local Papuan people as the key to protecting and conserving that special corner of the planet. Involving them was our first priority, and it is our main goal to support the local communities to protect the natural environment from destructive fishing and logging practices, and to help the people build a better living through sustainable industries, focusing on awareness, education and eco-tourism initiatives. A sustainable marine eco-tourism project that took up most of our time was working on developing Kayak4Conservation, a community development project. Through kayaking, we were able to create a sustainable way for the locals to make an income other than through destructive fishing practices. This is done through the employment of kayak guides and by supporting locally owned guesthouses.
One of the greatest things of moving to Raja Ampat was being able to meet my husband, Tertius Kammeyer! He had been working at the RARCC managing the Kayak4Conservation project for 3 years prior to my arrival, and after we married were both able to work full-time on the K4C project, supporting the local community in the village of Saporkreng. We were blessed with a lot of time together in our first year of marriage, and even though it was difficult to live (our house had no electricity or running water when we moved in!) we looked to each other for support and most importantly, to the Lord who is our great provider!
All glory to God for everything!
Jasmine Kammeyer
June 2017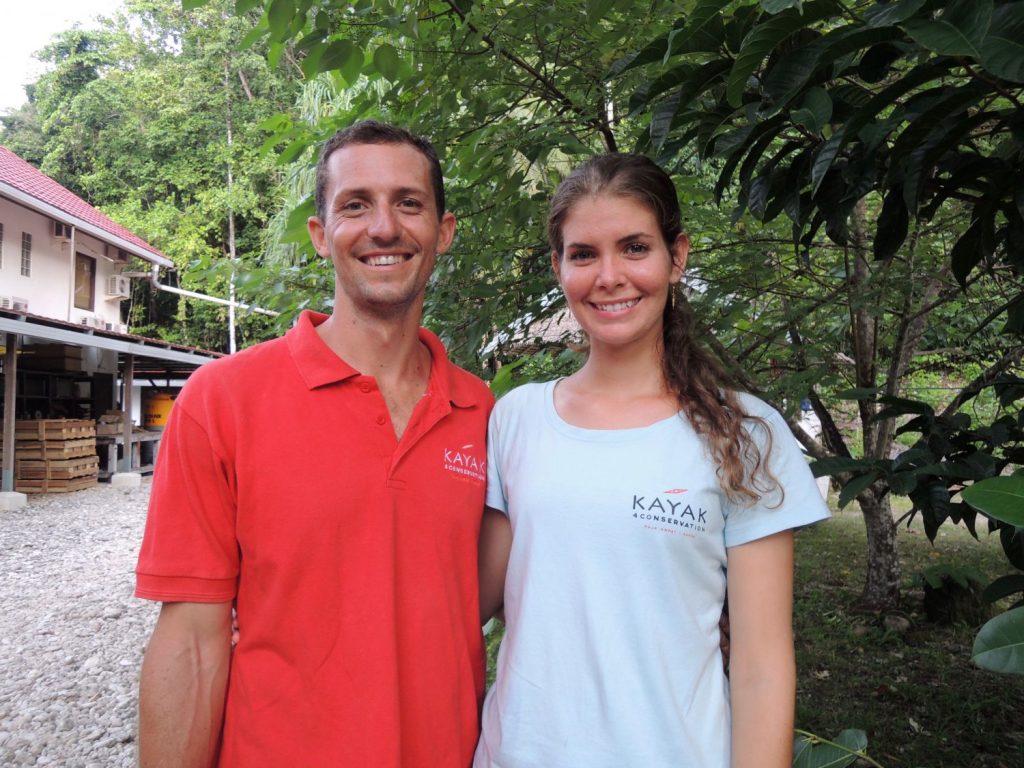 You may read more about Jasmine and Tertius Kammeyer's experience in Kayak4Conservation here. You may also follow her work on her website or on her Instagram account.
Thank you for your amazing job done for the RARCC and for being such an inspiration to all of us!