The helicopter and fixed-wing pilot/mechanic Dwayne Harris set up Philippine Adventist Medical Aviation Services (PAMAS) in 2007, addressing a need for helicopter pilots in remote areas. One year later, he married Wendy Harris, a missionary nurse was also working in the country. Nowadays, they have one helicopter and three airplanes to provide logistical support to missionaries and emergency medical services in areas with poor medical care in Palawan, Luzon, and Mindanao, but they have been praying for more as the need for medical help is huge.
Wendy Harris told the Raja Ampat Research and Conservation Centre (RARCC) that "sanitation and nutrition" are two of the major causes for diseases. "There are a lot of diseases related to lack of nutrition because of lack of knowledge and lack of education," she explained. "I would say it is probably one of the worse places in the world for malaria (…) It's a big problem, but it is not really well-known because it is mostly the tribal people in the mountains that have those problems," the nurse added.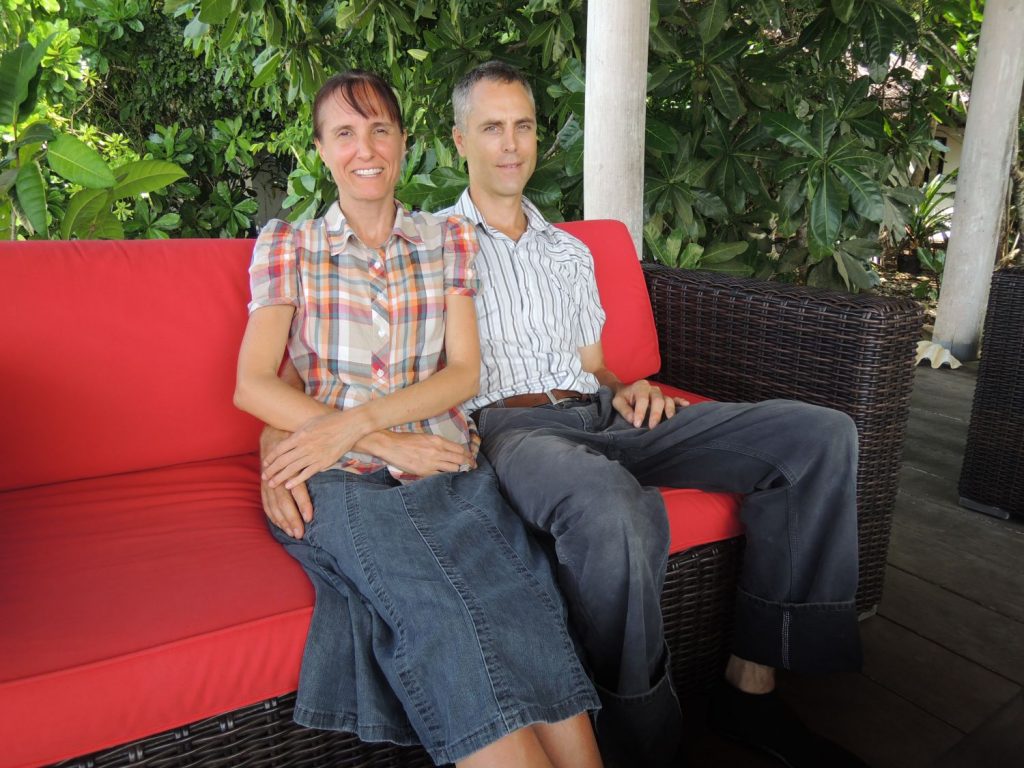 One of the biggest challenges for Wendy and their colleagues at PAMAS is dealing with "major issues that a simple medicine can't help." "Sometimes a surgery could give them a little bit more time, but eventually they are going to die anyway," she said, explaining that sometimes people need to travel long distances to get to the hospital and then "they don't want to go through all of that." "Sometimes it is really hard to decide what to do," she confessed.
The American nurse underlined that people from the mountains are often discriminated when they visit the hospitals because "they don't necessarily know the language very well or at all, they don't know how to act or dress properly, so the people will make fun of them, look down upon them and take advantage of them."
According to Wendy Harris, there also many cases of demon possession in the Philippines too.
Dwayne Harris stressed out that many already-reached tribal groups living in the mountains still have a huge need for health education and literacy.
PAMAS is a faith-based organization where no one is actively doing fundraising, but the pilot is happy to underline that he has been asking God's help. "God has been faithful and supporting us through donors. It has been amazing! Over the ten years, since I went over there [The Philippines], I never really had to stop what we were doing because of the lack of funds," he pointed out.
"Regardless or the risks and challenges, whatever area you may work in, there is no greater reward than knowing that you are impacting people's lives for eternity,' the American mechanic underlined.
Dwayne Harris was on Kri Island for a week to work on our helicopter, which will be used for conservation activities soon. He was helping to put together some of the pieces and parts of the Bell 47.
The pilot appreciates the work Max Ammer, director of the RARCC, has been doing by "trying to combine both conservation and helping the local people, educating and giving them jobs and skills" because that is going to be the best long-term way to preserve the environment and change the mindset of the local people".
PAMAS has been cooperating with other organizations that are working to preserve the culture too. "It's part of stewardship. God calls us to help preserve nature as much as we can, living in harmony with the principles that God has given us to help preserve the Earth and our environment," he highlighted.
You may follow Wendy and Dwayne's work on the PAMAS website or their Facebook page. You may also watch this video about their work.