Cheers and songs fill the air of Yarweser in the evening of December 15, 2020. Our director Max Ammer and some staffs from RARCC and Papua Diving were invited to attend the End Year Event showing performances from 70 students of kindergarten and primary classes.
The students presented various of performances showing their English, music, and dance skills they had achieved. A group of students from Music Club played a song "Tanah Papua" using flutes. The students also did a presentation about animals using English. Not just that, they also performed a drama with message for all the villagers to stop littering because it will bring bad impact for both the environment and human. Last but not least, the smaller class performed very adorable singing-dancing show meanwhile the bigger class performed Papuan traditional dance.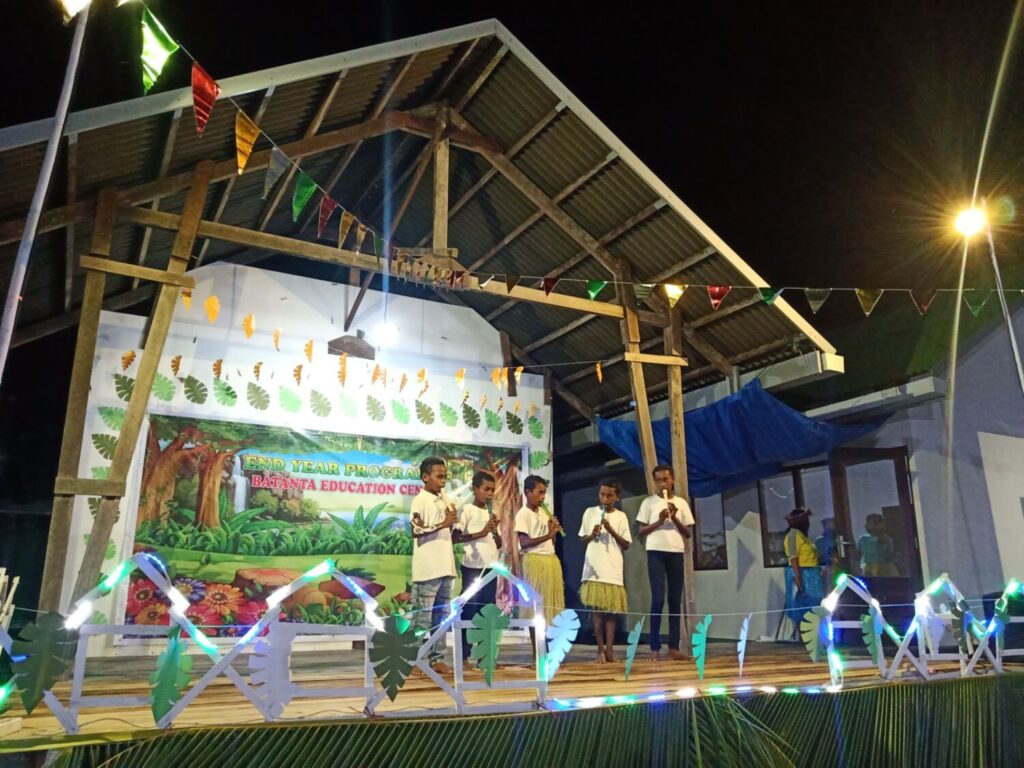 Our three teachers: Silva Arimang, Patricia Maleke, and Breysda Syauta had worked hard for weeks to make this event happen; from planning the event, practicing with students, and making beautiful decorations for the venue. We are also very grateful for the people of Yarweser for making time to help decorating the venue since a the day before. They even expand the teachers' house terrace to create bigger space for the stage.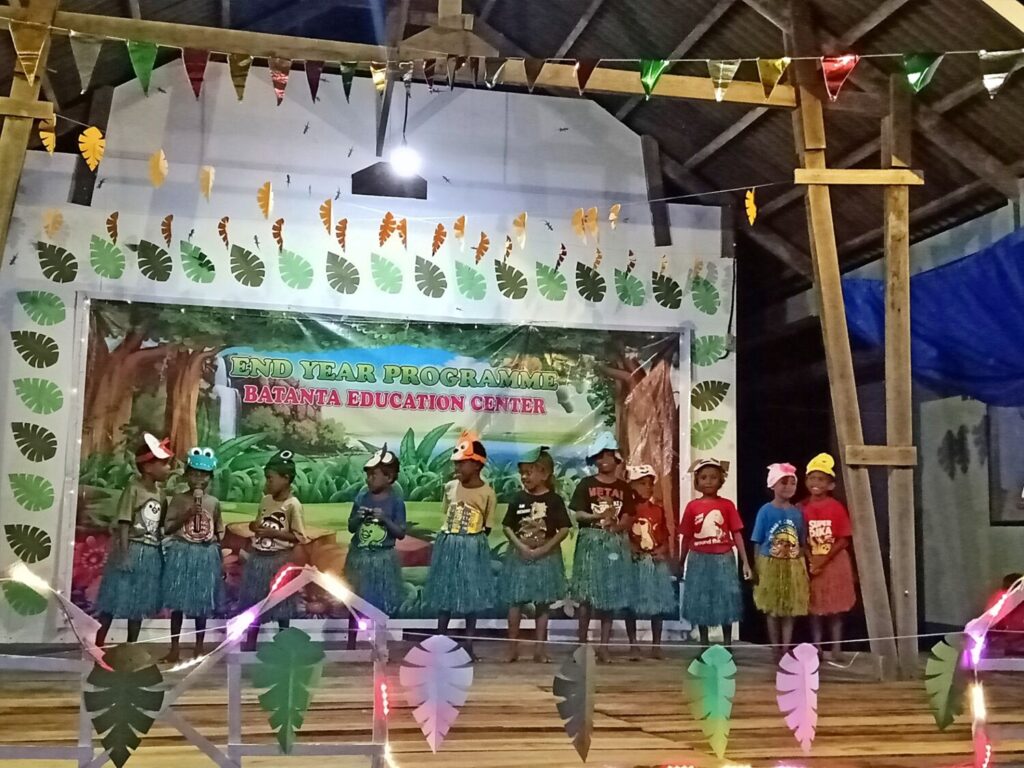 Although it was raining and windy since morning until afternoon and the yard was flooded right before the event started, the event was still a success! The students' performances went well, everybody was entertained proved by the loud applause and cheers every before and after performance. Moreover, almost all of the flood was gone in the middle of the event, so the traditional dance could be beautifully delivered in front of the stage. The event ended with enjoying very delicious food and drink prepared by the parents of the students while watching videos of the students practicing for the performances.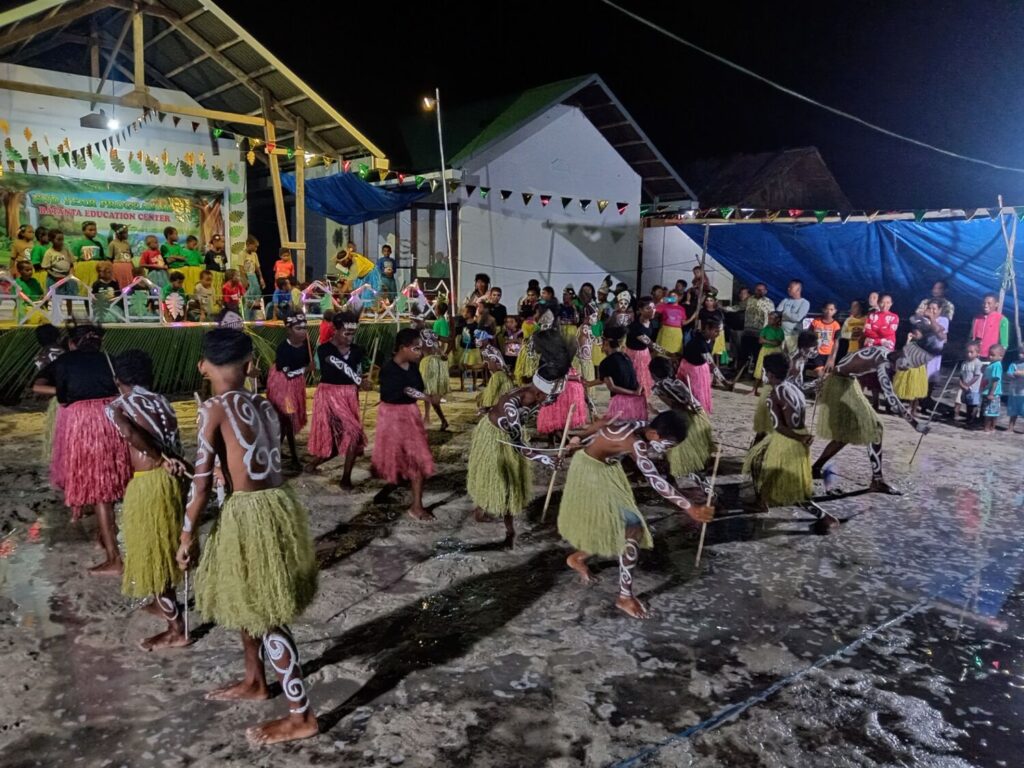 Thus with this, the first semester of Academic Year 2020-2021 has officially ended! The students of RARCC Education Centre in Yarweser, Batanta received their academic report on December 14, 2020. We are very proud of every single one of them for completing half of their academic year with satisfying results.
This semester had been a challenge as we have less teachers and limited funding, however we are very lucky to still get kind donations from all of you and to have very dedicated, hard working people in the team so the RARCC could still help bring education for the children and teenagers in Batanta. The Education Centre is on semester break until January 15, and we wish everyone to have an amazing holiday time!
Click here to read more about education project.