On March 4th, the cruise ship Caledonian Sky ran aground on Crossover Reef, just in front of Papua Diving's Kri Eco Resort.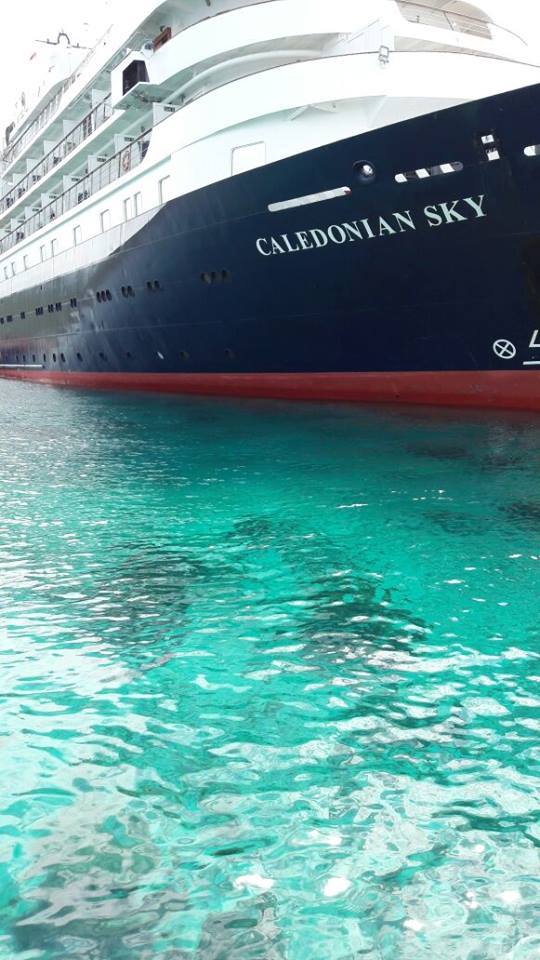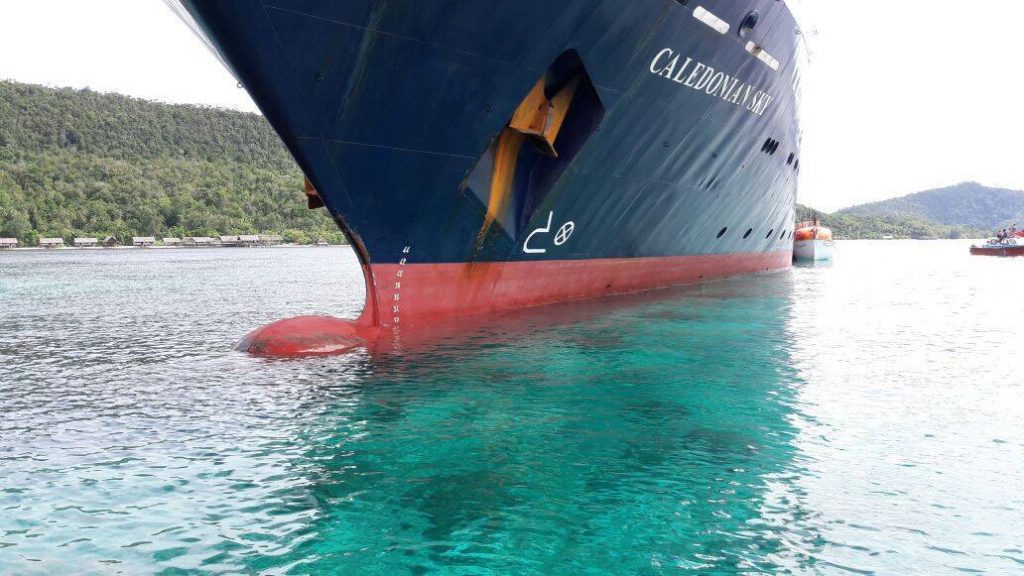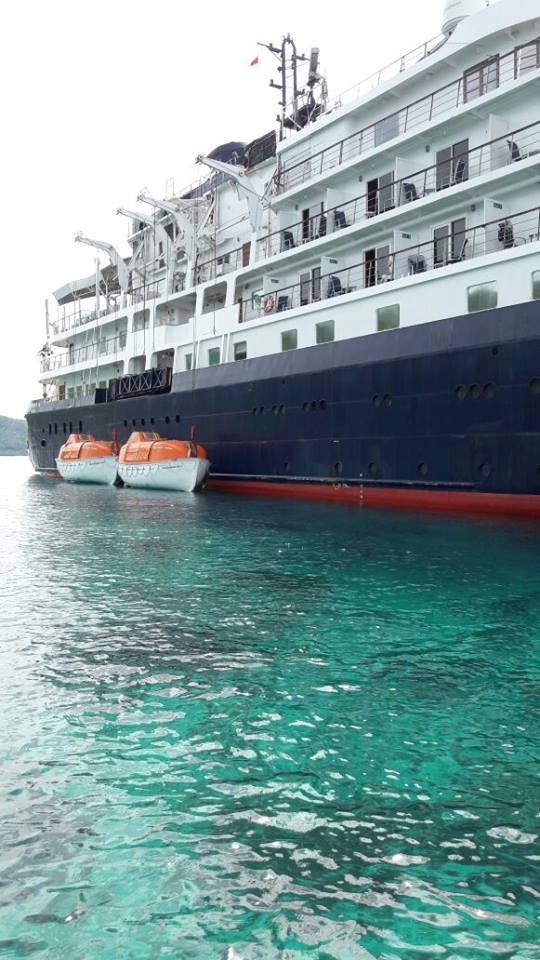 This is where it is on the map: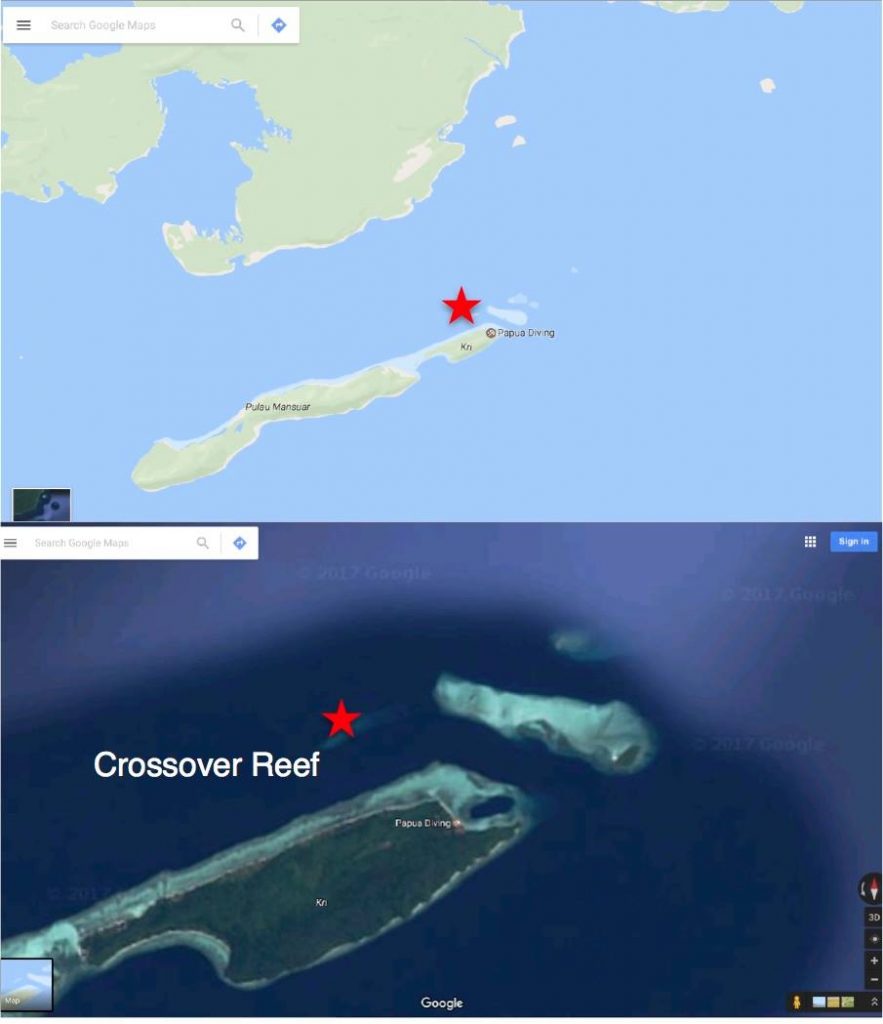 A tug boat pulled their ship off the reef at midnight.
Here are some of the photos, before and after!
We hope that this incident will further motivate the local government and tourism department to secure moorings for big ships and yachts so accidents like this do not happen again! Sign this petition here to keep Caledonia accountable for what happened.
The RARCC with Papua Diving has been helping to start the Raja Ampat Resorts Association, since we share their major concerns: an increase in shark finning, destruction of reefs due to the lack of moorings, harassments of mantas, vandalism, many trash in the water, illegal logging, etc. Last Monday, we helped to organize a second meeting with some of the resorts operating in Raja Ampat at Sorido Bay Resort. We were happy to see their commitment and enthusiasm to work together for a sustainable future.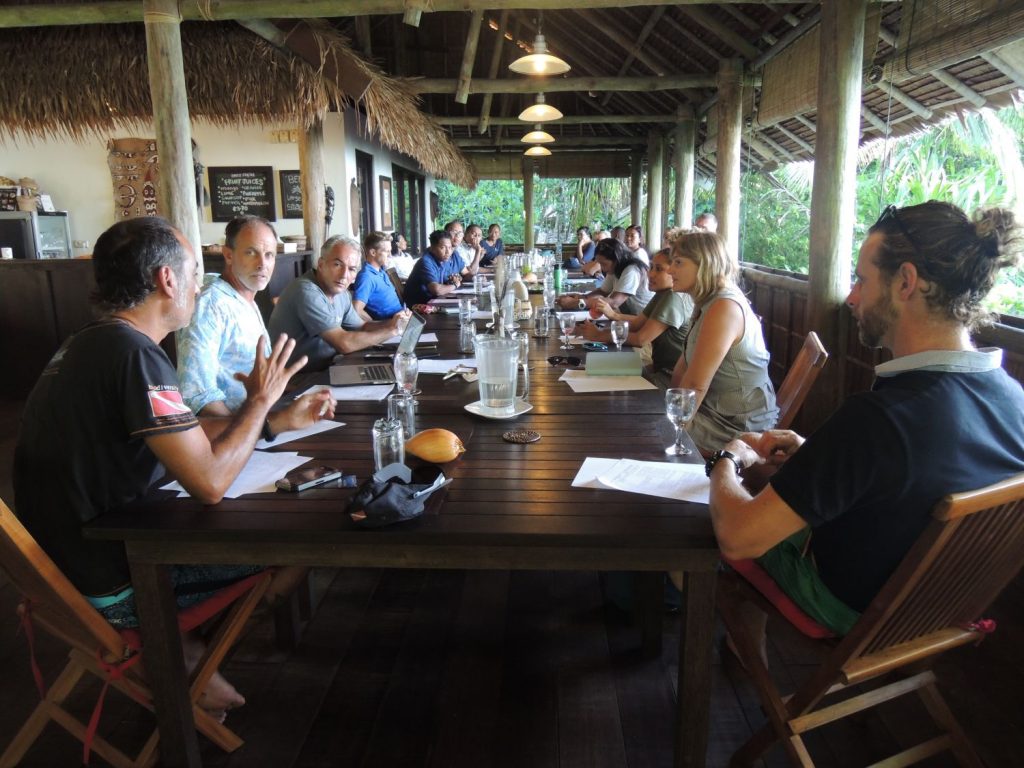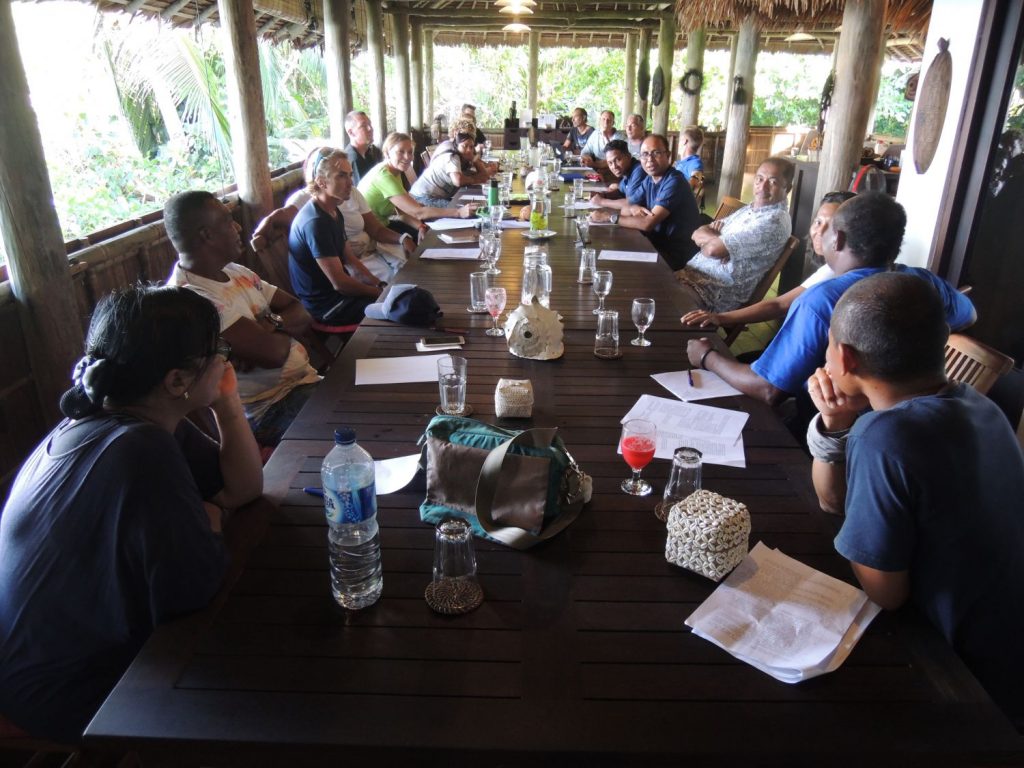 Check this space for updates coming soon!