The Raja Ampat Research and Conservation Center (RARCC) and P.T. Papua Diving Resorts, the RARCC's main supporter, welcomed 66 children from Yerweser, Batanta, for a study trip on Wednesday, the 25th September.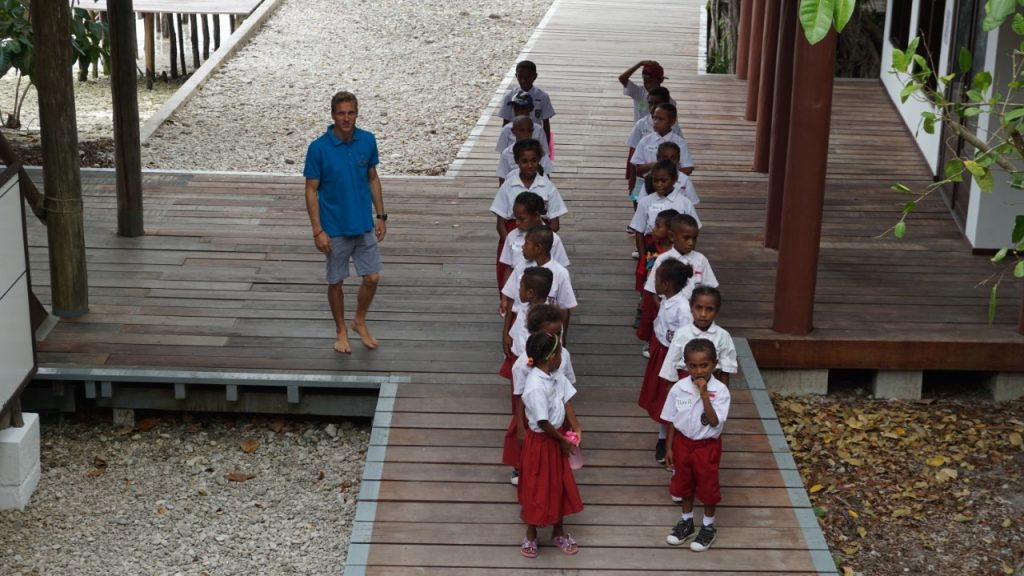 The children and teenagers had the opportunity to receive knowledge about different occupations, such as resort manager, resort assistant, director's assistant, dive guide, mechanic, chef and housekeeper.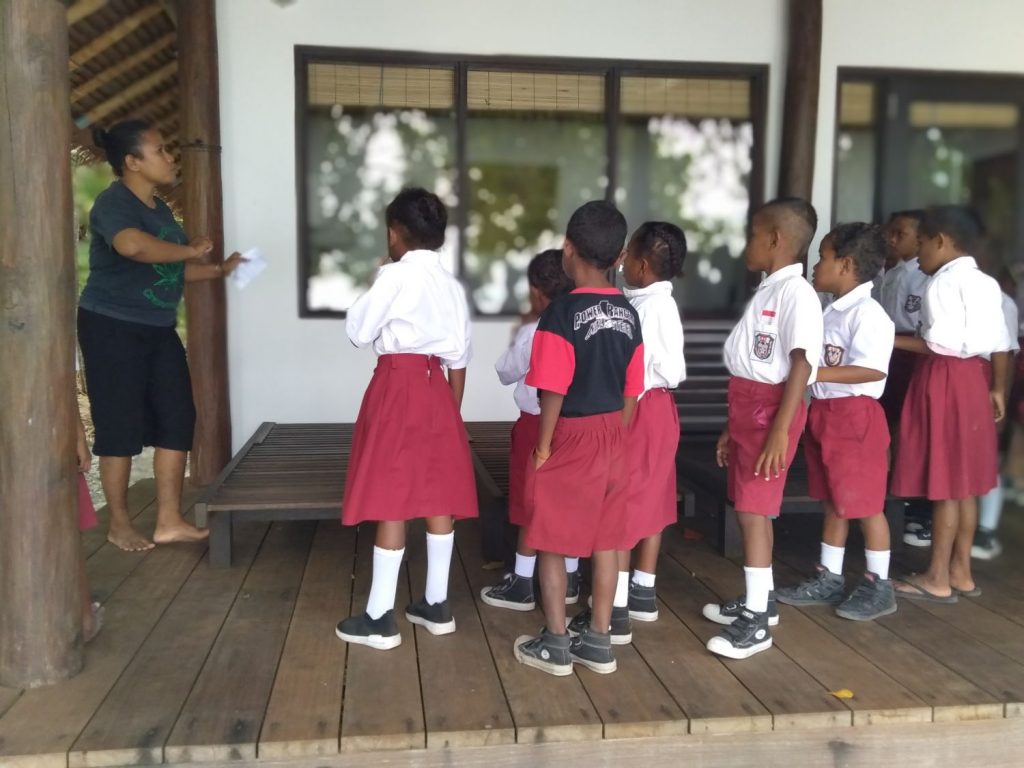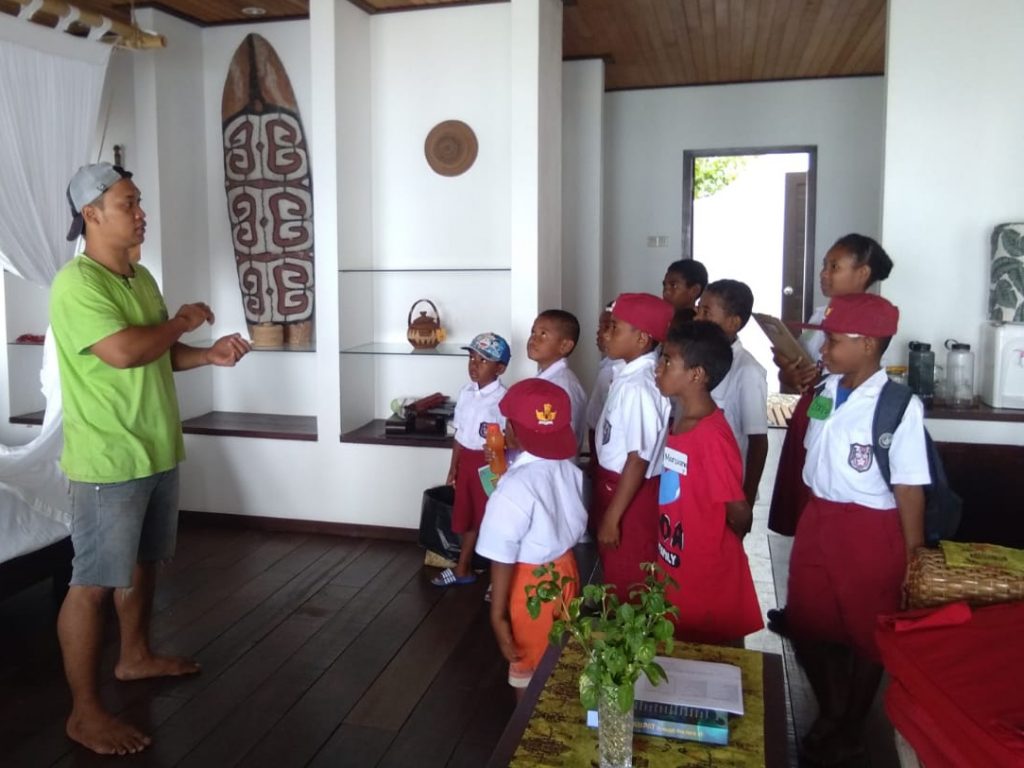 They also learned how to work in the departments of finance, logistics, construction and maintenance in the context of a remote island. For instance, how organized and united a team should be to make sure all the operational needs are guaranteed on time bearing in mind there are no stores close by and the environmental and financial costs of shipping.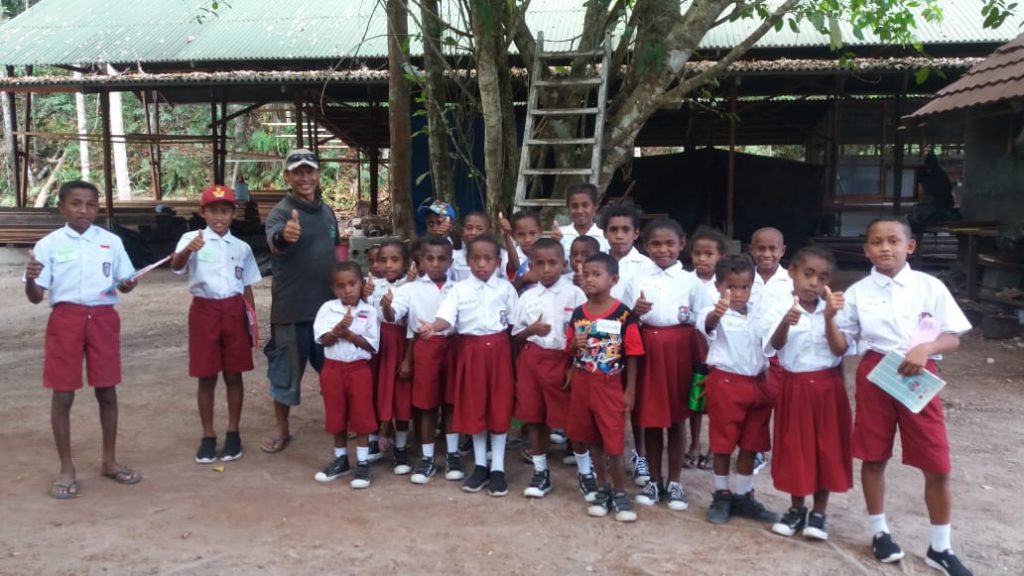 Besides that, some of the staff explained to them how honesty and responsibility are mandatory qualities to work in a remote resort.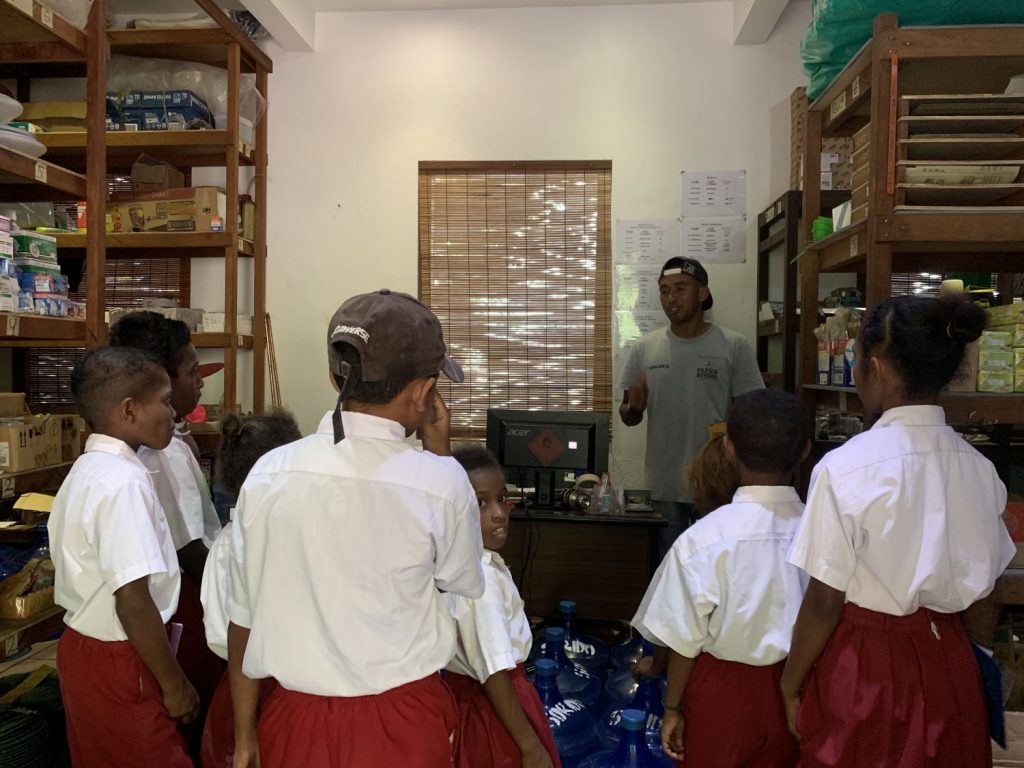 They could see for the first time how to fill diving tanks, and learn about the safety measures involved.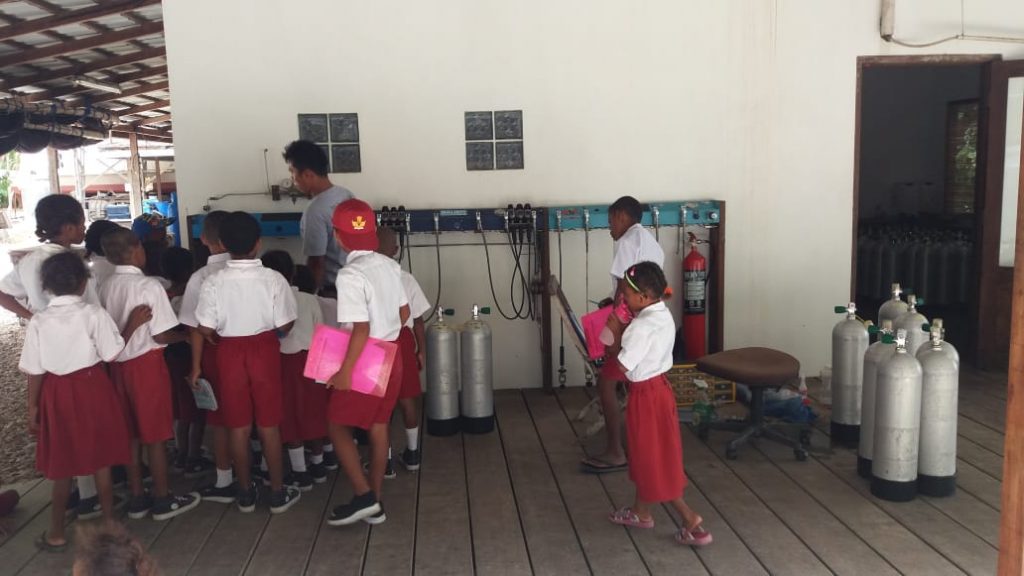 They were taught about the RARCC projects, and could even see the moulds of our speedboats, longboats and kayaks, besides a new electric boat that our team is about to finish.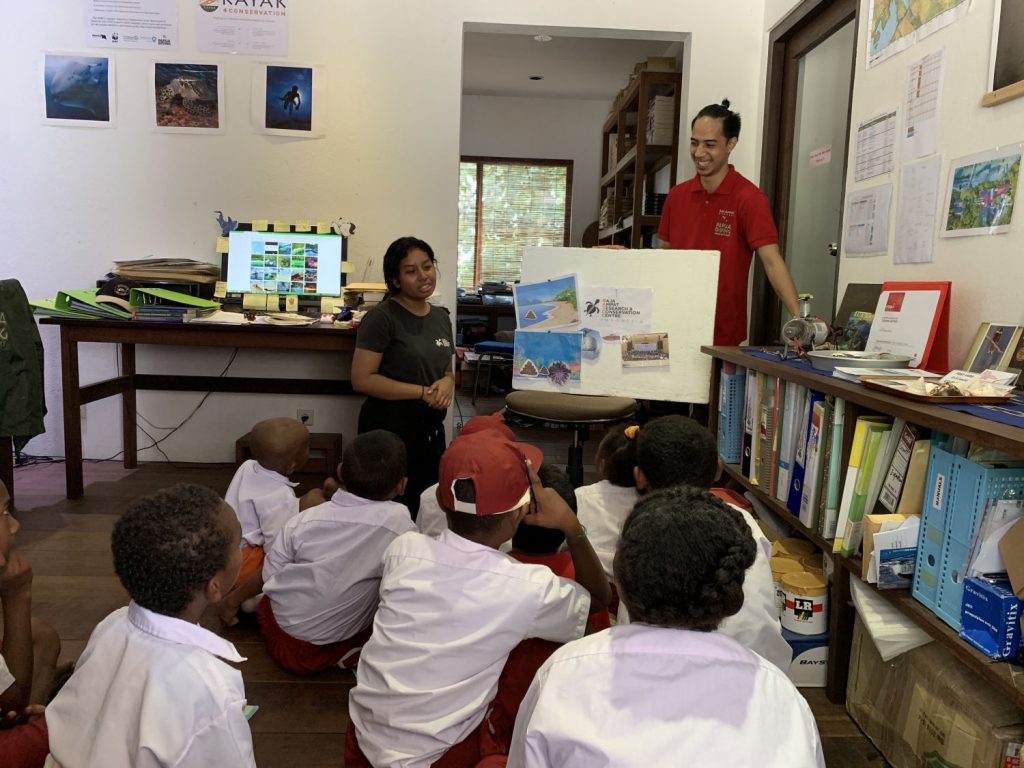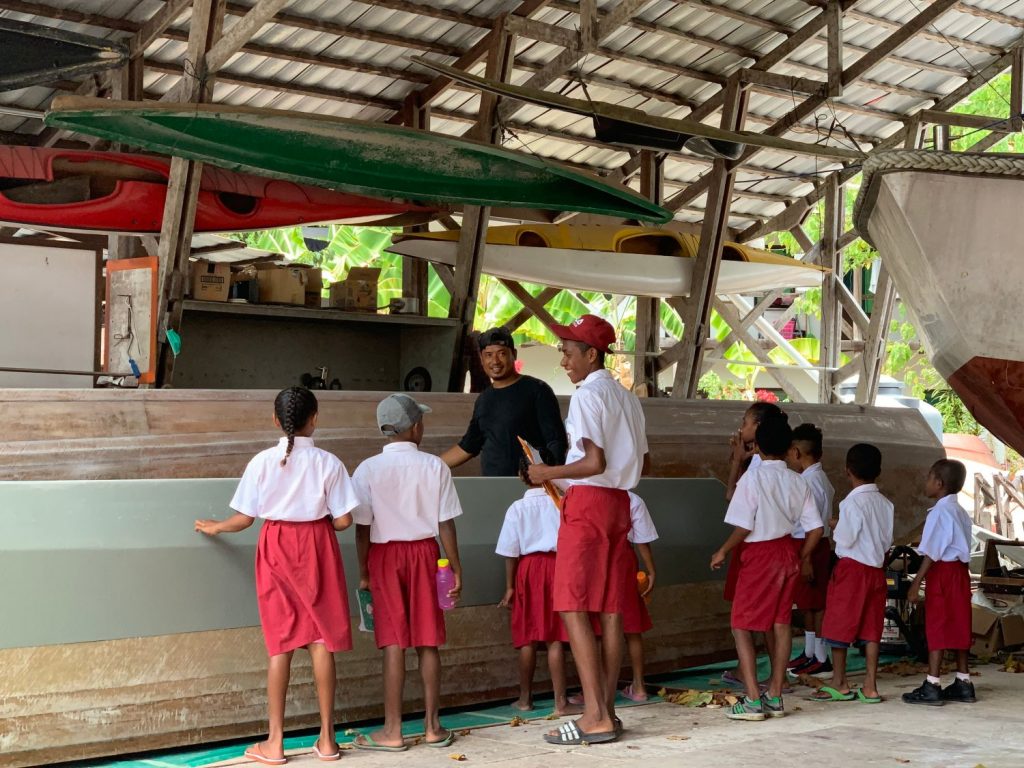 After short visits to 12 departments in small groups, the students went to the mountain to see the RARCC helicopter and our hangar, where new helicopters are being built.
The study trip ended with amazed smiles after some kids had experimented how to use a kayak and learned about our conservation initiative Kayak4Conservation.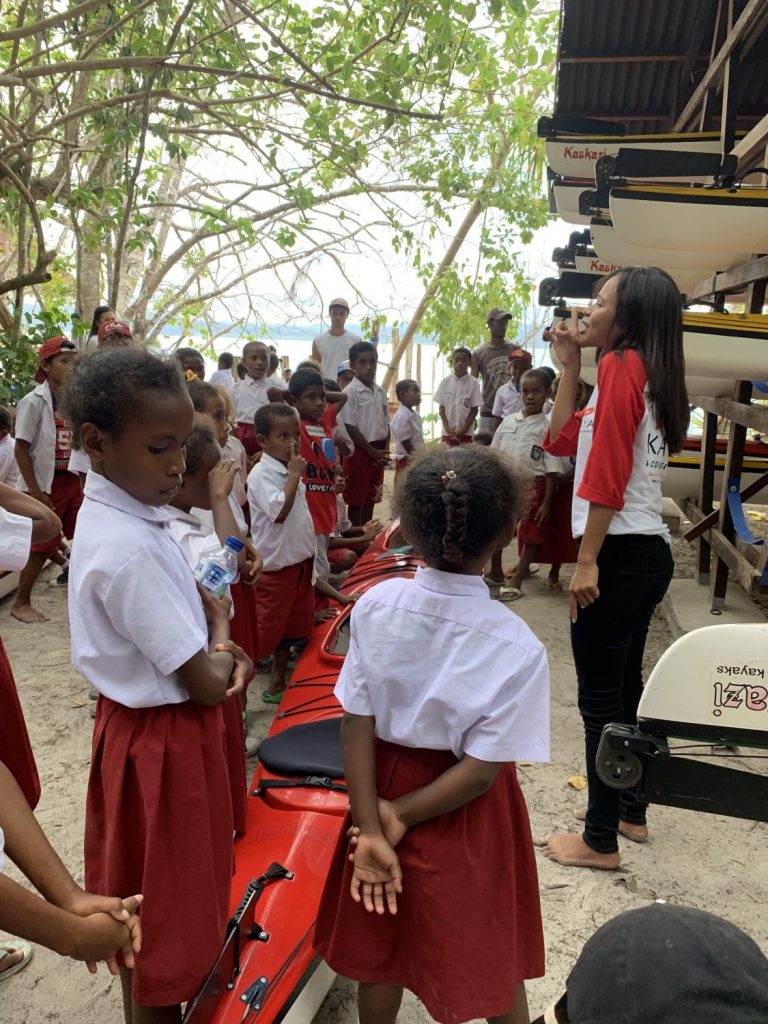 After a day walking around, including through the mountain, the visitors felt tired, but couldn't hold their smiles of full happiness and even shout for joy when they saw some baby sharks that almost every day swim in front of Sorido Bay Resort.
Even though the students are also from an island in Raja Ampat, most of them don't have the chance to see the world around them, not even the neighbouring villages. As a result, most of them only dream about becoming fishermen, housewives or teachers because these are the occupations they are more familiar with.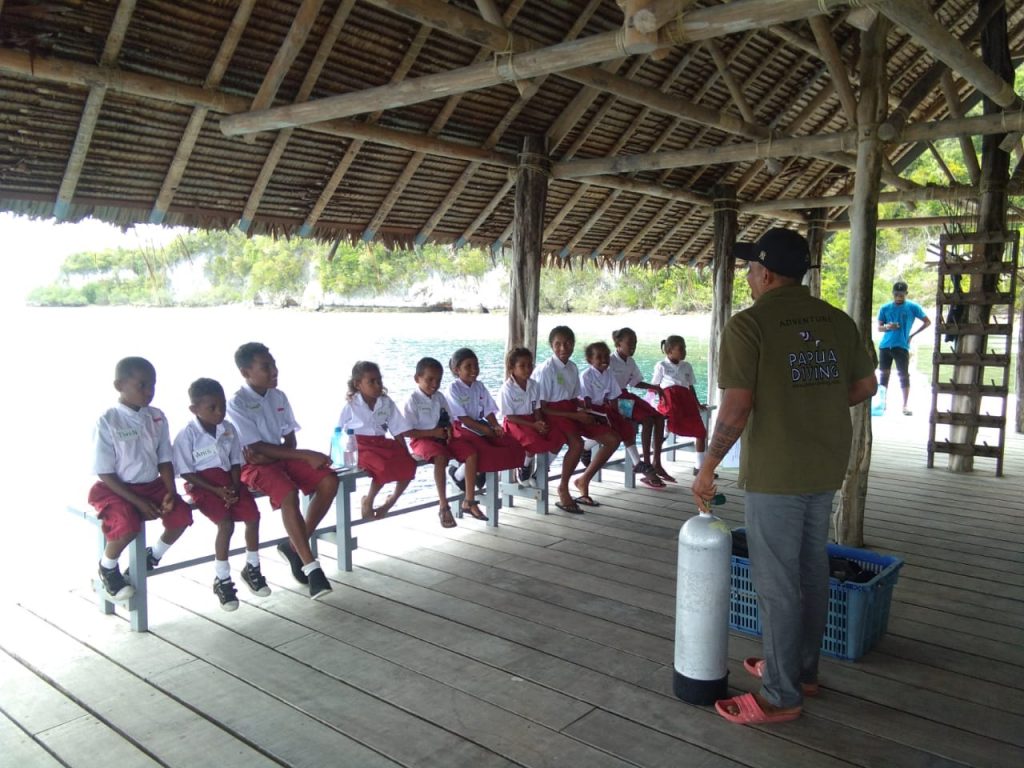 Thus, after had learned about different professions and the responsibilities that come with those occupations and had experienced being in new working environments, the pupils could allow themselves to dream bigger.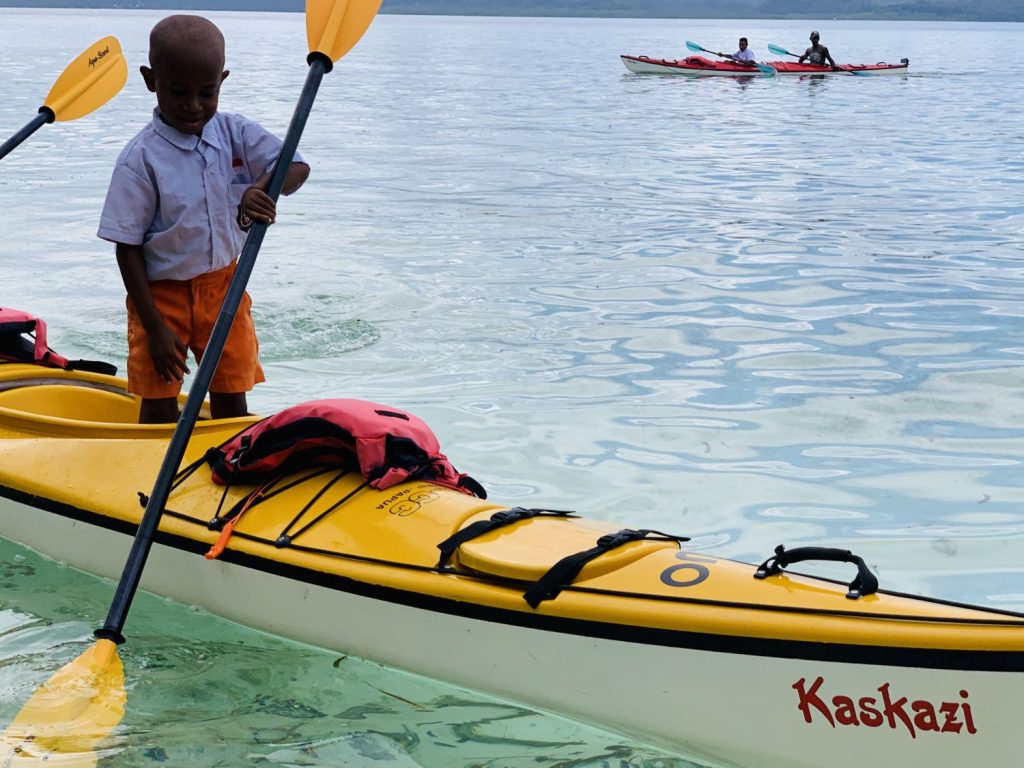 We can't thank enough to all the departments of P.T. Papua Diving Resorts, Kayak4Conservation and the RARCC involved in this study trip. Many of them became teachers for a day for the first time and welcomed the students with waves of patience, kindness and love.
Know more about our educational center in Yarweser here.
We couldn't make this possible without your help. Thank you! If you want to support this project, please find more information here.