We were honoured to have Mark Erdmann, vice president of the Asia-Pacific Marine Programs at Conservation Interantional (CI) join us in late June for a rebreather course with our resident technical instructor Rob Postma.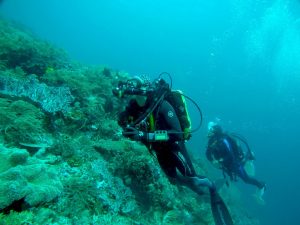 Mark and Rob completed training dives as well as labour dives to tag fish – it went very well due to the lack of bubbles Mark was able to approach the animals much closer than when using a tank.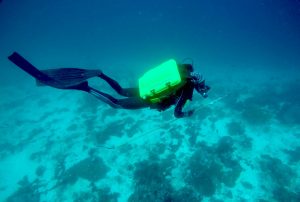 We are offering rebreather and technical diving courses to scientists, marine biologists, and other researchers for investigation in deeper areas. Contact us for more information.