Sauwandarek students have been learning how to protect the environment and how to apply it by cleaning their village, besides praising nature in their art classes.
At the primary school SD Advent Sauwandarek, the 57 pupils from seven grades not only study from books, but they also go outside and learn since an early age that every citizen has a role to play to protect the Earth by taking care of the surrounding areas.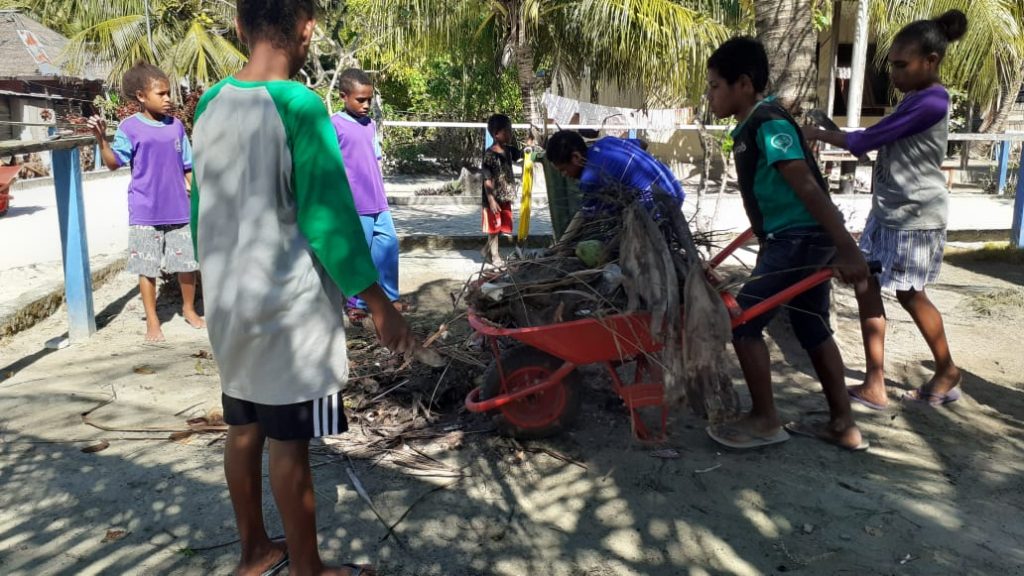 They clean the village and collect the garbage to make sure Sauwandarek keeps its pristine beauty.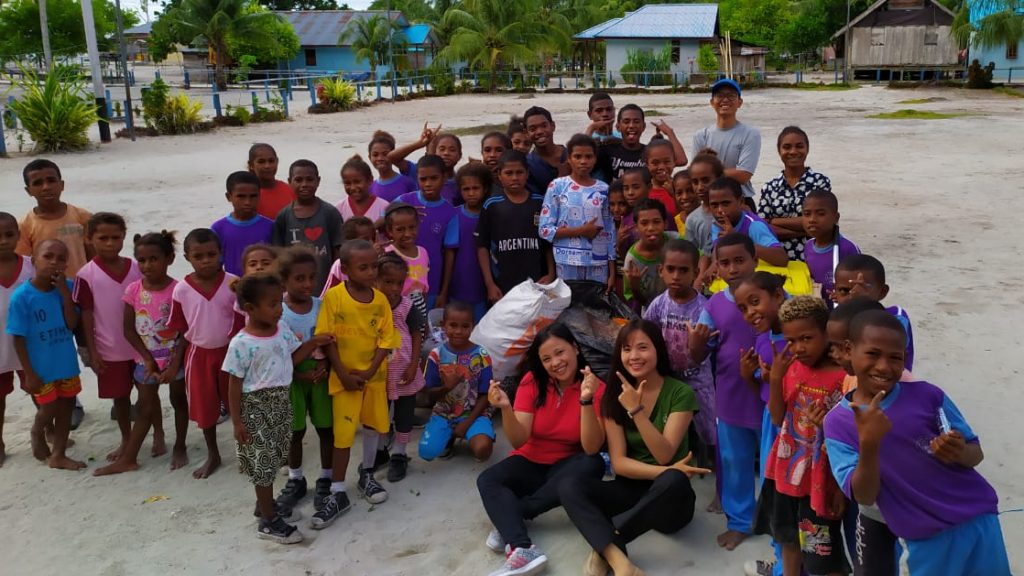 In their art classes, they also learn the importance of nature and how sensitive and beautiful every part of God's creation is.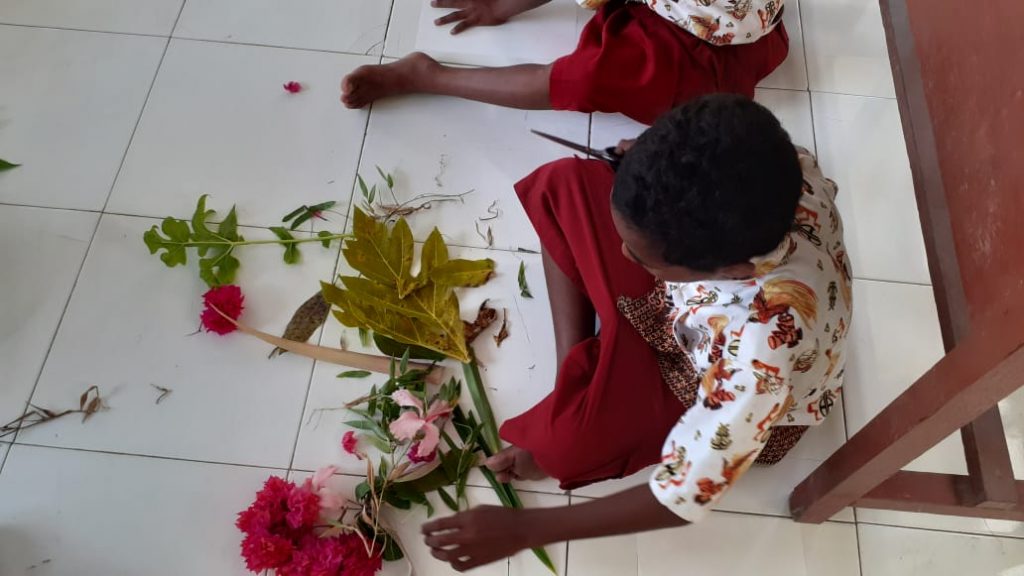 Seven teachers work for this school, managed by the Seventh-day Adventist Church in West Papua. Since 2019, the RARCC has supported the school by paying the salary of one of the teachers. Besides that, sometimes the RARCC assists the teachers with other expenses, such as flying tickets, transportation by boat and shipments. Some of the teachers have already stayed at our facilities and used our offices to prepare their classes.

Learn more about our education projects here. Thank you so much for helping us to make them possible.