The year-end performance of the students of the RARCC education center in Yerweser, Batanta, Raja Ampat, held on the 10th December filled the small village with joy and attracted guests from resorts and homestays.
The 67 students from kindergarten and primary school performed music, dance and drama, besides showing what they have been learning, such as the names of the continents and the provinces in Indonesia and English vocabulary. Please, watch a small performance here.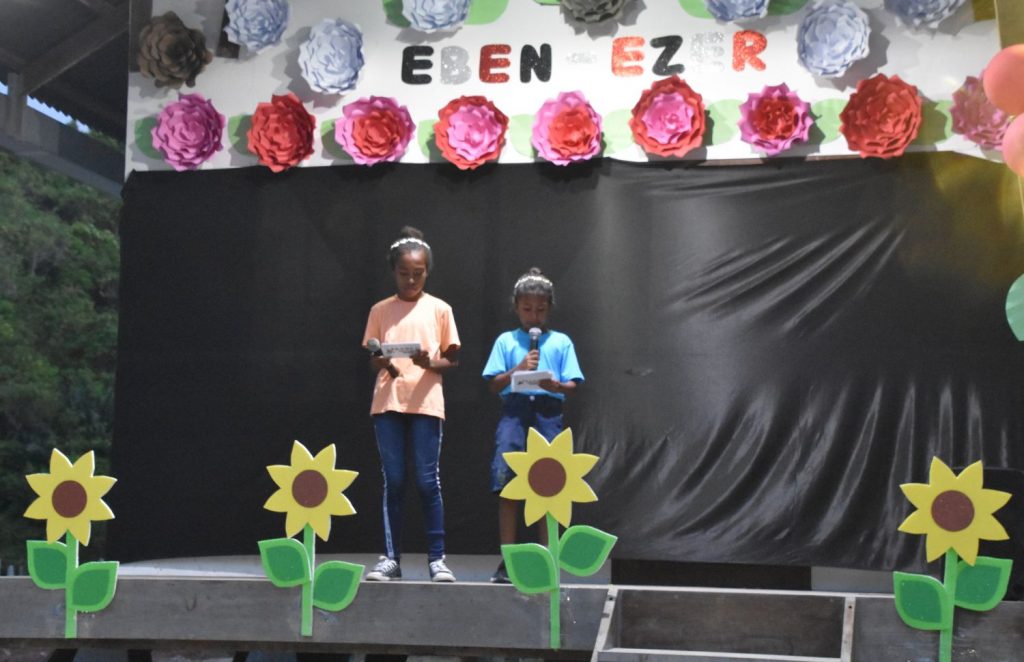 Compared to the first performance held in December 2018, this time there were more lights, a projector and a speaker. Thanks to your support, currently we also have three additional teachers compared to the situation one year ago.
For several weeks, the five teachers and their students work hard to prepare everything, including the things to decorate the venue and the clothes to wear in the drama. They even made a video to invite people to join the event.
Some parents also helped to prepare the venue from early morning on that day, instead of going to work. Most of the parents from Yerweser work in agriculture and fisheries as freelancers or only to provide food for their families.
At the end of the event, there was a parents' appreciation with the students offering their progenitors flowers made by them.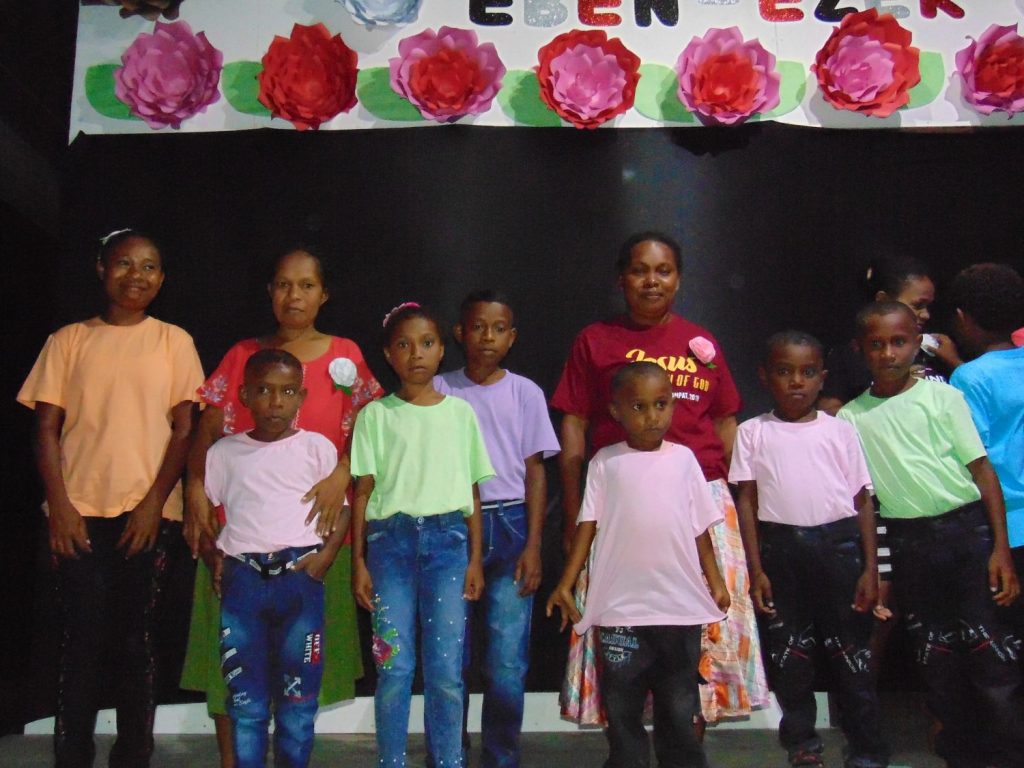 After the performance, food and drinks were provided by the parents.
Guests from Papua Diving and resorts and homestays located near the village joined the event as well.
Know more about this project here.