The shutdown of tourism activities due to the coronavirus opened the door to many illegal activities in Raja Ampat. With no boats going around because not even the fishermen can sell fish anymore, and a lack of enough patrols in this disperse archipelago, lately, many villagers have reported cases of boats fishing illegally. Usually, these actions are taken by large operators from outside, not by the locals looking for fish for their meals or to sell them. Even though the locals have learned that nature is more profitable if taken care of, the current crisis is leading some of them to work with outsiders in these harmful practices.
The first bomb fisher team in jail in Sorong ever (more than 25 years ago) was arrested by our team, which significantly helped to halt this practice in Raja Ampat. However, if nothing is done in a short time, shark finning, bomb fishing, turtle poaching and fishing with potassium cyanide will be daily realities again, with terrible consequences for marine life and even for human sustenance, especially the local communities who strongly depend on the tourism.
Due to the coronavirus, many local people lost their livelihood, which makes life in the islands even harder. Before this crisis, in many areas in Raja Ampat people only ate once per day, and many locals usually had no money to go to the hospital. Nowadays, due to travel restrictions and unreasonable fears, even if some have the money to buy essential supplies, they won't go to the city to buy them.
To try to save the richest house reef on Earth and help the local people, at the end of April, the RARCC and Papua Diving started to arrange patrols in two routes, each one taking two or three days. We cooperate with 18 villages in areas as far as Fam, North Batanta and the Northern parts of the Dampier Strait.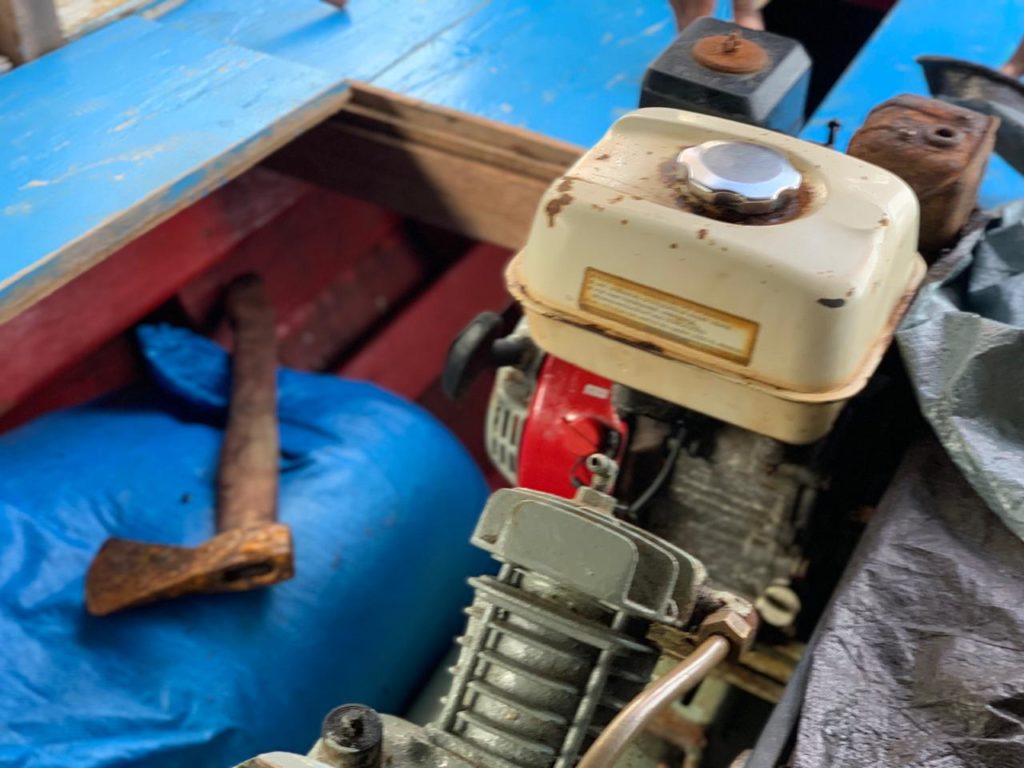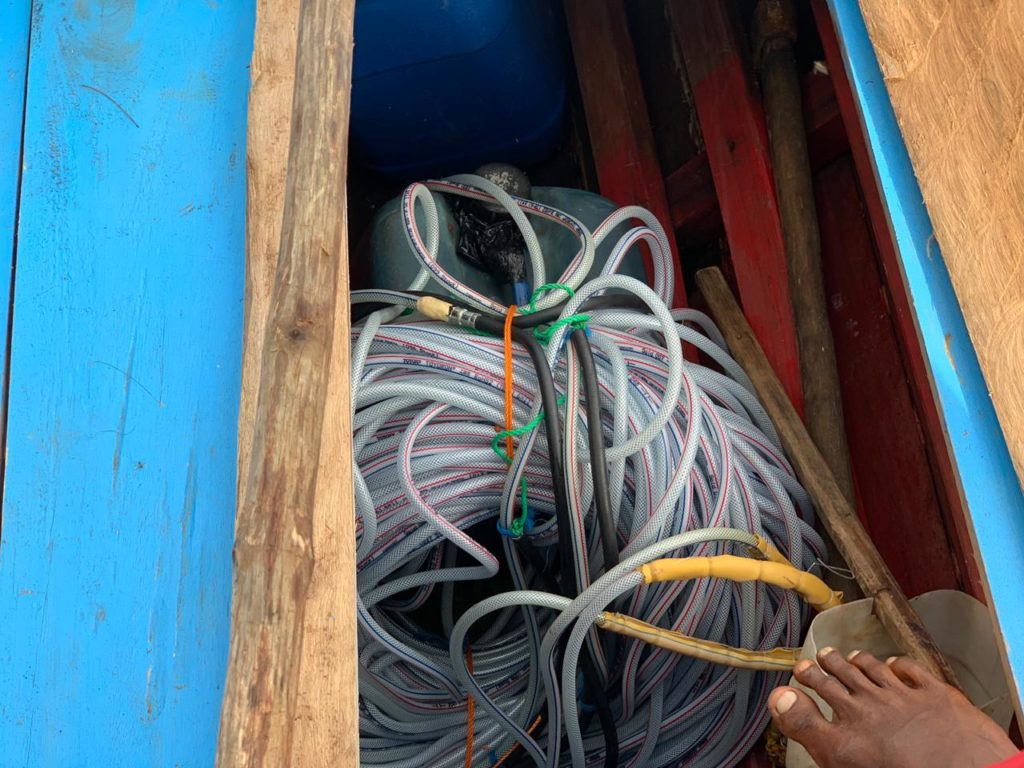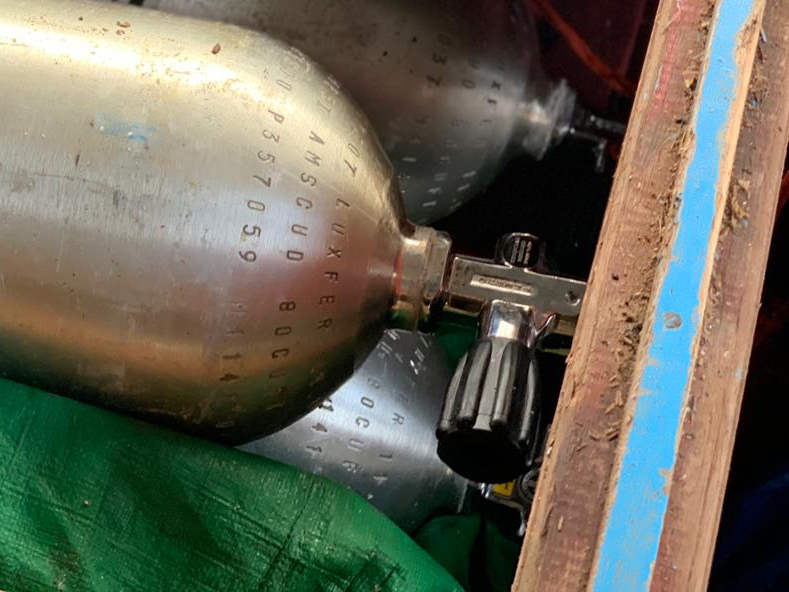 As we go, we help the local people, who are desperate to earn money, by buying their traditionally caught fish and selling it in the city of Sorong. Simultaneously, we sell the villagers some of the most basic supplies, such as soap, rice, salt, fishing lines, hooks, and petrol. During these encounters, our Papuan crew makes sure they ask the villagers for any concerns they are aware of considering illegal fishing and also teach them ethical practices.
This project also helps to save lives in the short-term because many fish illegally doing unsafe compressor diving.
We use one of our catamarans because it requires less fuel and lowers the total carbon output.
We have a team of three people working full-time on this project, besides the logistic team in Sorong who needs to buy the groceries and sell the fish in the city. We also need to pay for the fuel for these trips. We also would like to drop simple moorings of at each village where the catamaran can float and the fishermen can go to sell their catches, buy necessities and let us know if there is something they need for the next trip.
If you would like to support this project, kindly find out how here. Thank you!