The RARCC set up a dentist clinic equipped with a dentist chair, a dental x-ray machine, a dental cart and a sterilizer on Kri Island.
In 2017, the dentist Joseph Safirstein, from Braces by Dr. Joe, came all the way from The US to help us to implement this project and to treat dozens of people for two weeks. During that time, he also trained two Indonesian nurses to work in remote areas.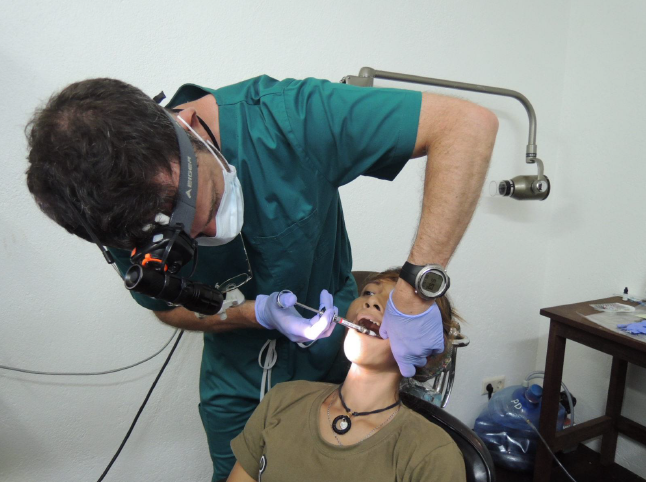 We would like to thank Joseph Safirstein and the organization Adventist Aviation Indonesia for the donation of supplies, instruments and machines.
Our dentist clinic is ready for any other volunteer willing to come and assist the local people.
We also dream to bring this help to the villages around by boat, by setting up a mobile dentist clinic.
Unfortunately, many locals suffer from toothache due to a poor diet and lack of prevention measures. On top of that, many of them fear dentists. If untreated, dental problems can lead to death.