This service is unavailable at the moment.
One of our former volunteers provided all Divers Alert Network (DAN) diver and instructor courses, such as Basic Life Support Provider, Oxygen Provider, Medical Oxygen Rebreather Provider, Automated External Defibrillation Provider, Hazardous Marine Life Injuries and On-Site Neurological Assessment for Divers.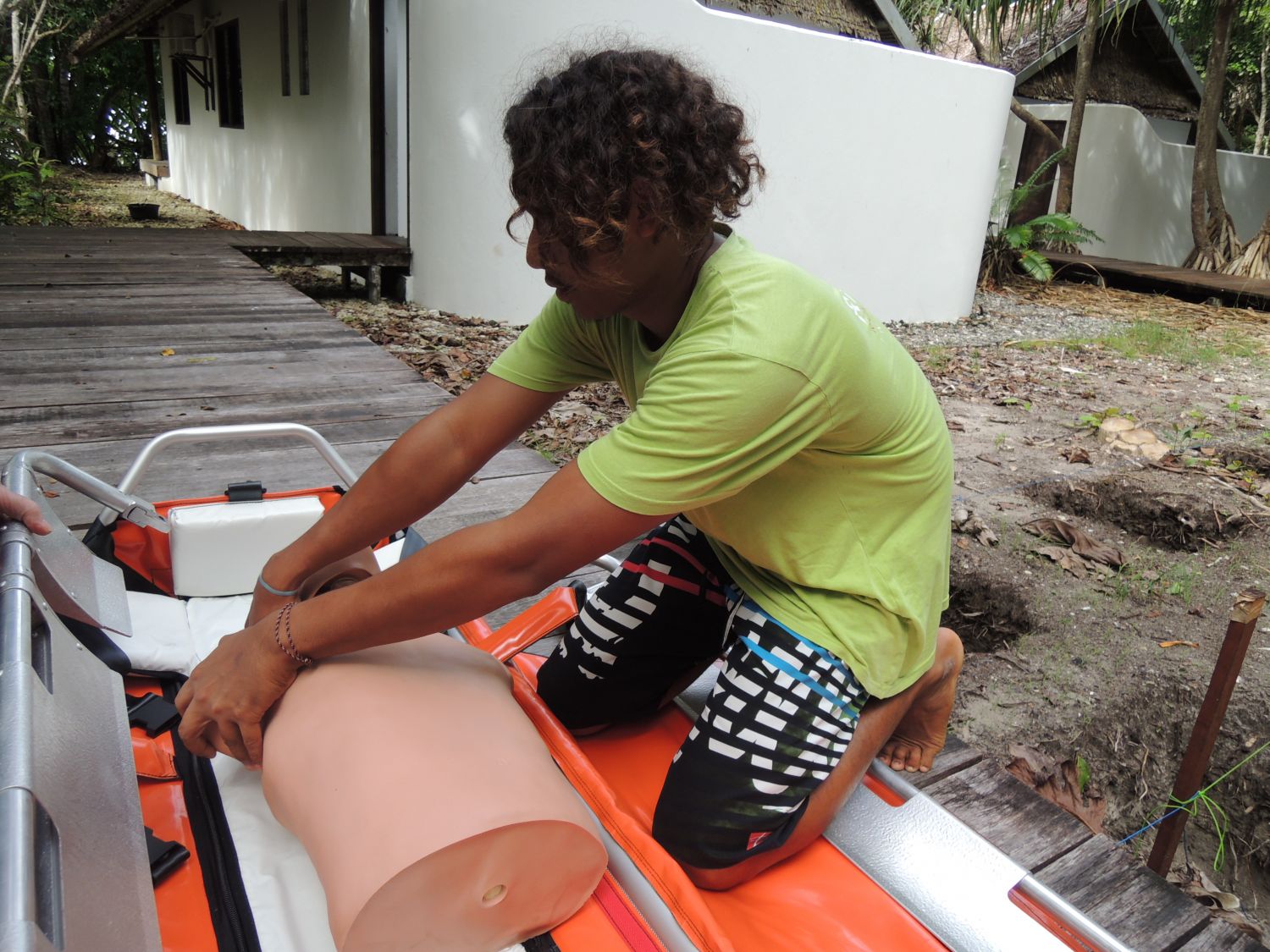 Thanks to his expertise, the RARCC was also offering technical diving training and instructor training, according to the International Association of Rebreather Trainers (IART) and the International Association of Nitrox and Technical Divers (IANTD) standards.
By providing these courses, our NGO hoped to contribute in promoting diver safety in the Raja Ampat region, as well as to improve the skills of the local people to better deal with diver emergencies.