In Papua Diving, RARCC and Kayak4Conservation, the diving, snorkelling and kayak team are mostly Papuan. We invest in the training, certification and skills. We also teach them to deal with emergencies and eco-diving. By doing so, we make sure more local people are working to protect nature and we also put less pressure on the environment as less people have to take airplanes to commute.
Our divers and snorkels go in small groups not only due to safety reasons but also because their guides can observe and monitor environmental protocol. Our training and education consist of imparting a culture of respect for nature without disturbing the reefs habitats, for instance, by not touching and taking anything from the reef nor tempting to play with the mantas.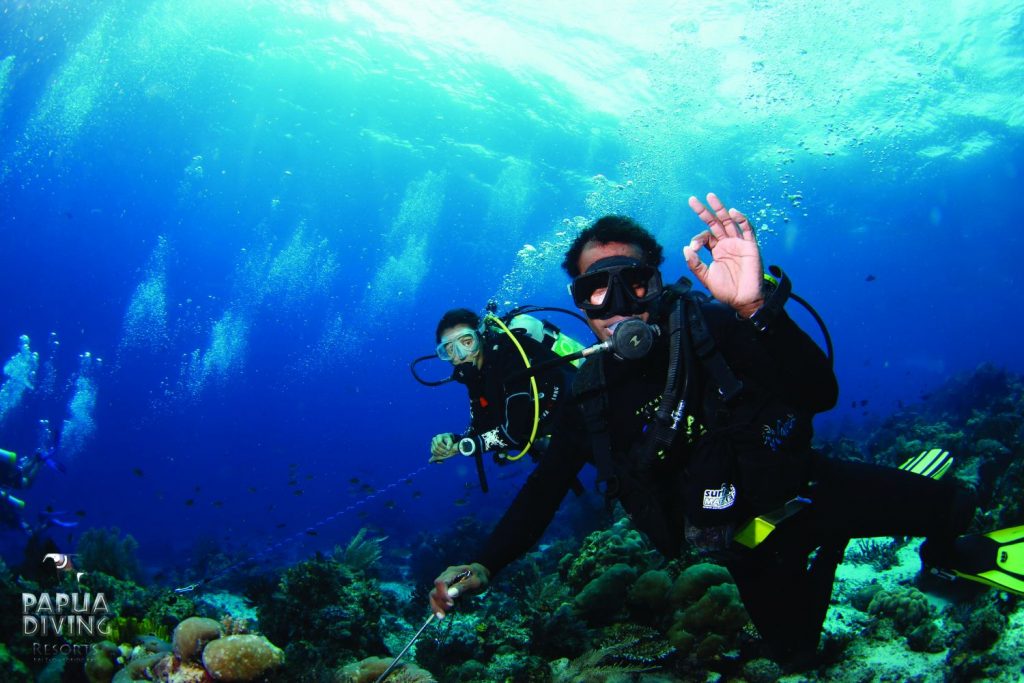 We report to the authorities any action against fauna and flora in Raja Ampat, and sometimes we assist the authorities to get to the location where the violation occurred.