The Mansoear Flying Club, the RARCC's aviation club, was established in 2008 and it's the first flying club in Papua. The MFC was born with the dream to work on developing workshop/rebuilding/maintaining skills on both Rotor Wing as Fixed Wing aircraft both modern/new as well as historically.
From the board of directors' perception, many people have a desire to build Fixed Wing and Rotor Wing aircraft in Papua, and there are not many places where they can do so.
The club has two hangars on Kri Island, the main location of the MFC activities: one a waterfront hangar to accommodate the Super Drifter Fixed Wing aircraft on floats and the other to accommodate a complete workshop where the members can work on Rotor Wing as Fixed Wing aircraft. Furthermore, there is a Rotor Wing aircraft landing pad on the top of the hill and a Rotor Wing aircraft pad above the water on Kri Island as well.
An experimental Super Drifter TT with Full Lotus floats 1450 was donated by Conservation International to the Mansoear Flying Club in 2008 and got the following registration number: PK-SOA.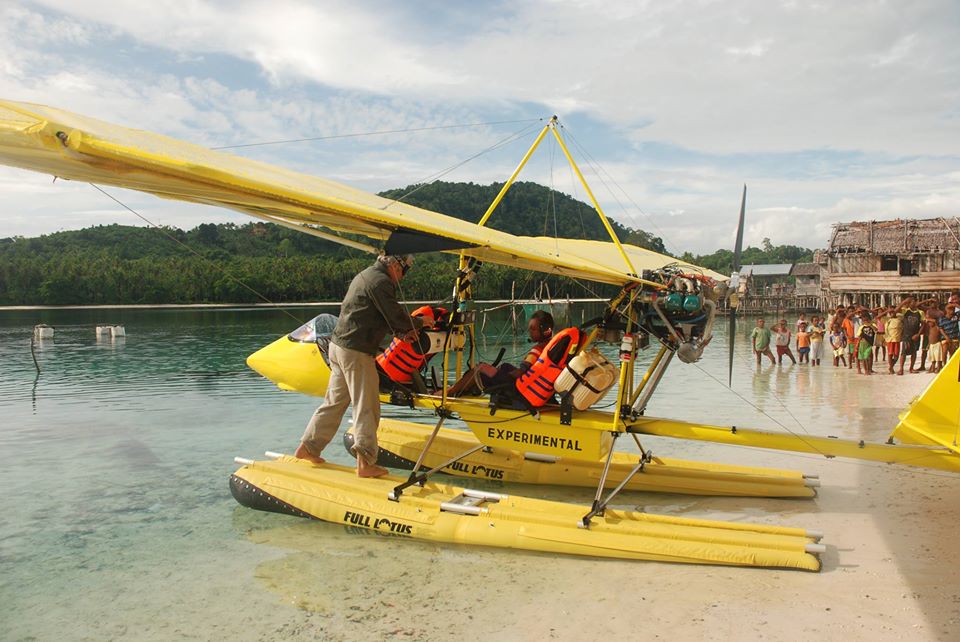 In 2017, the members were able to import and assemble a Bell 47G-3B-1 Rotor Wing aircraft.
In 2008, the MFC became a member of the Federasi Aero Sport Indonesia (FASI).
Since it was born, certified pilots, mechanics, electricians and pilot instructors have been involved in the club's activities. However, all the work has been done occasionally and mainly voluntarily, which means the club doesn't have any full-time employees.
The MFC has been teaching Papuan students how to build airplanes and helicopters from zero. In 2017, the club also signed a memorandum of understanding with the SMK Penerbangan Sentani to offer internships to their students.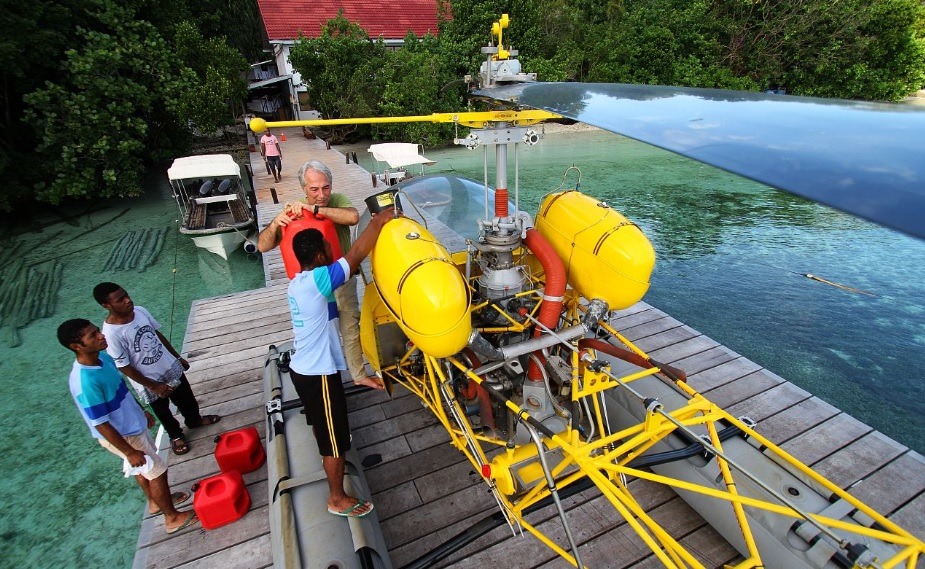 Follow the MFC on Facebook.