At Papua Diving, RARCC and Kayak4Conservation, we only buy fish from the locals and only pelagic fish (non-reef fish) because there are plenty of them, and we encourage the villagers to do the same. Pelagic fish can be found only in the open sea. We achieved this by supplying the fuel in exchange.

We promote local and healthy food not only in our facilities but among the local communities, who often follow what outsiders tell them instead of valuing what God blessed them with. By doing so, we help to reduce greenhouse gas emissions by avoiding shipments too.
We provide eco-friendly shampoos, conditioners, hand soap and body lotion.
We learned from PhD Phillip Dustan, marine ecologist specialized in the ecology of corals, to use bleach and sand for cleaning as to not harm nature.
We wash the dishes only with 100% natural soap nuts.
Our laundry is made with eco-detergent and no softener.
At Papua Diving, we make and sell organic and reef-safe sunscreen.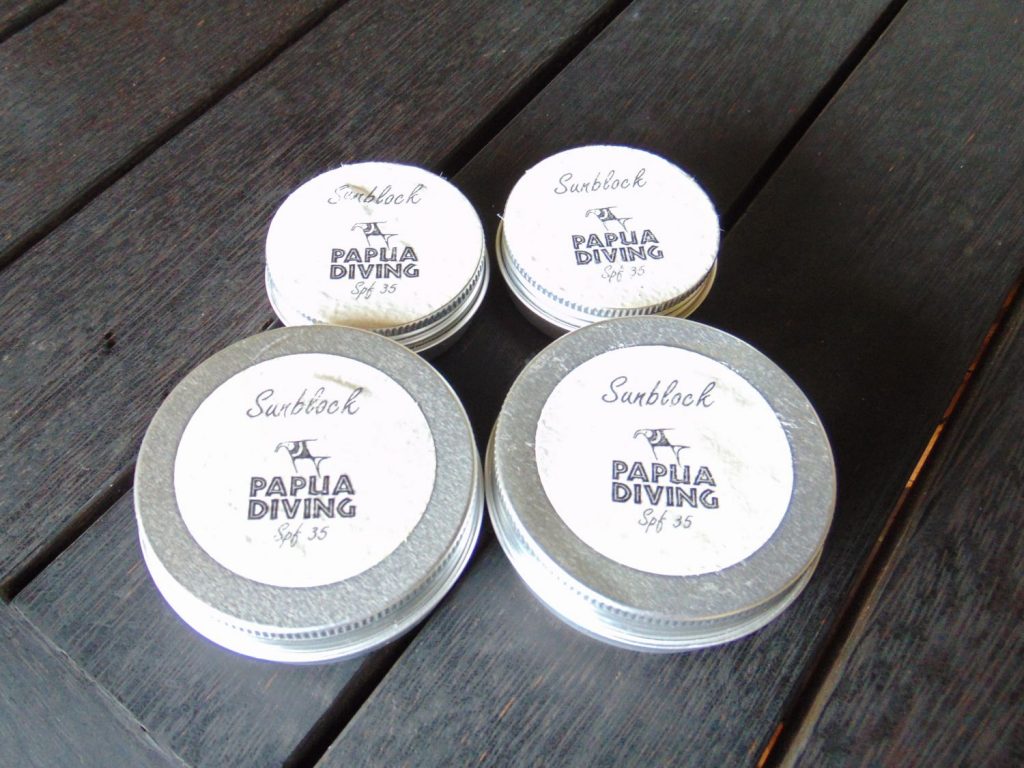 We keep learning and promoting other ways of enjoying small pleasures free of eco-conscious guilt.