From 2016 to 2018, the RARCC supported Murata Manufacturing, one of the largest electronics component manufacturers in Japan, to test their Energy Management System (EMS) in Papua Diving, in cooperation with the Indonesian Institute of Sciences (LIPI).
By combining multiple power sources, this system reduces the cost of power generation and promotes environmental sustainability. It consists of inverter units and energy storage, and it is connected to the electrical grid to improve efficiency.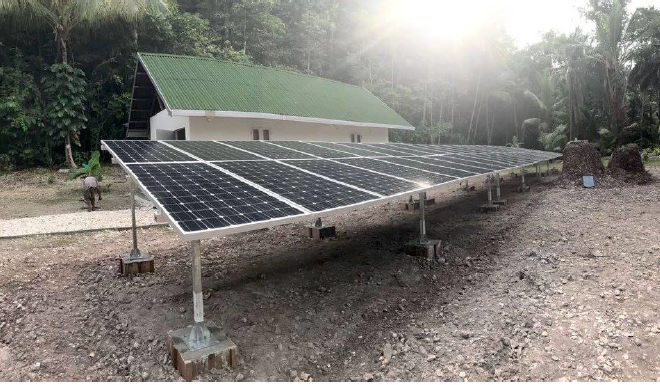 The system combined with the solar panels helped the RARCC and Papua Diving to go from 210 liters of fuel/day to 170 liters on a raining day and 107 liters on a sunny day. We plan to invest in more solar panels.
Furthermore, in 2017, Hugo Heitling, from Orange Delta Pte Ltd., surveyed sites for Tidal Energy integration, but the results were not promising.
Drone Footage credits to Hugo Heitling and Scotty Graham and video editing credits to Jade Rondonuwu.
We also organized international conferences on green energy in cooperation with Papua Diving.
You may read more information about this on your website – News & Media or on our social media.