Gary Roberts, an American pilot, nurse and missionary, along with his wife Wendy, who is also a nurse and missionary, have been assisting many conservation efforts, but they were specifically highlighted under the media spotlight three years ago, by BBC News magazine, when they rescued a baby elephant by flying it in a four-seater plane. It was the only survivor of a massacre that took the life of nearly 100 elephants near the border between Chad and Cameroon in Central Africa.
The US missionary told the Raja Ampat Research and Conservation Centre (RARCC) that it was "quite challenging because it was really too big."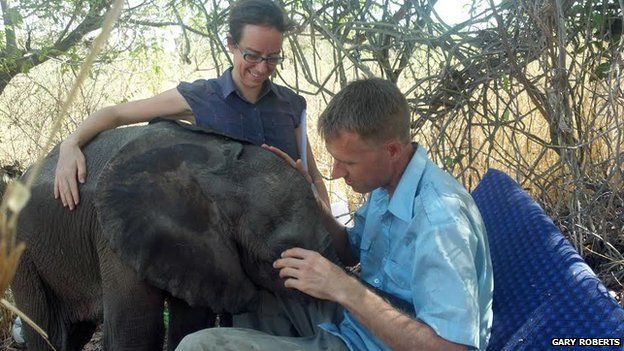 "They told us it was a 25-kilo elephant. Well, they are about 60 kilos when they are born, so I knew the size was a little bit off, but I assumed it was still very small. It turned out to be a nine-month-old elephant," he recalled. At the beginning, it was hard "because it had been traumatized, tied to a tree and mistreated", so it was trying to charge them, the pilot added. However, he continued, "within about 10 minutes, it realized we were there to help it and then it got attached to us." Some days later, Max (its nickname) died most likely due to the cow's milk the villagers had given him or from sadness, since sometimes elephants die from mourning.
Gary Roberts has many adventures to share, however. He was born in Kenya (East Africa) 39 years ago and he has already lived in Congo, Guyana (South America), Chad, Cameron, United States and Indonesia. Growing up in Congo, where his family worked for the Seventh-day Adventist Church and assisted the Frankfurt Zoological Society and the World Wildlife Fund (WWF), he got his interest in conservation. "We always had different pets from rescues that we had done," he remembered. He will probably never forget one of the owls saved by his family when he was a young teenager. They taught them how to hunt and kept them out in the open. "Six months later, we were driving at night and there was an owl on the road and we slowed down. Of course, this one was used to the sound of our car because it grew up around it, and it actually stayed there and I got out of the car. We reached out and touch it and then it flew away," the pilot recalled.
In 2014, Gary and Wendy Roberts came to Indonesia after his father's death in a plane accident to take over his mission. "I have spent about four and a half years here when I was younger as well and I think that helps to be maybe a little bit more useful in some ways, at least to be more useful sooner," he pointed out.
As a third-generation missionary for the Seventh-Day Adventist church, Gary Roberts replied that his father and his son's death (at the age of four from malaria) "strengthened my commitment to work for God" and to "help other people who may be go through the same situations but don't have what I have." "It's very difficult for them if they don't have a hope or anything to cling to", he mentioned. The missionary added: "It's a matter of realizing that God is not about death, God is about life and the devil is about death. It's the devil that causes these things to happen and God is trying to help us through these situations. He doesn't say that we will be freed from these situations, but He will be with us in these times."
Adventist Aviation Indonesia has been helping the government to develop schools and clinics. His biggest challenge in Indonesia relates to human resources, that's why he is focused on "helping to train the local people" and to "do some community work" in prevention matters.
Gary Roberts is even taking part of his time to "help the local people to understand their responsibility in conservation" and to be aware of the resources that they shouldn't take for granted.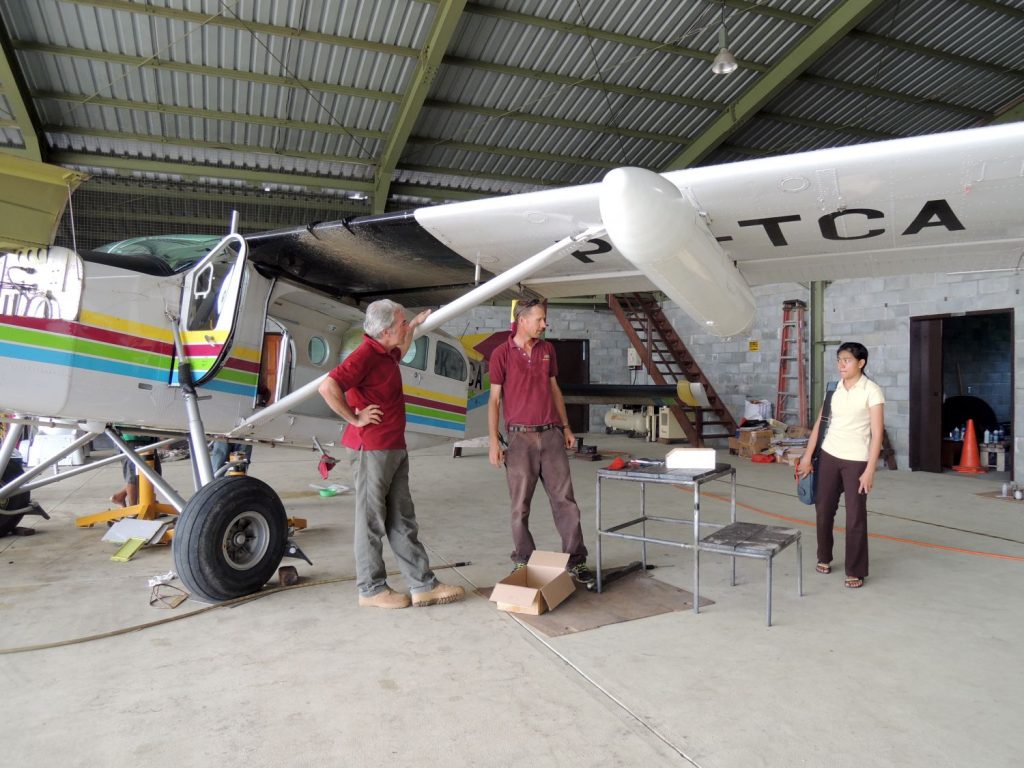 He is also helping the RARCC to protect the environment in Raja Ampat through the Bell47 helicopter project to monitor reefs from the skies. "Often times, from the ground you just can see small things," he explained.
The US missionary still remembers his first visit to Raja Ampat, about 23 ago: It was really a kind of an unknown territory at that time and if you look at it now, there are many boats and many divers going around" and an "amount of trash."
From his perspective, the work that the RARCC has been doing in Raja Ampat, combining conservation efforts with business training, is the key to the future "because often times, you have conservation efforts that are purely conservation-oriented or you have efforts that are purely touristic-oriented."
Find more about Gary and Wendy Roberts in this video and follow Adventist Aviation – Indonesia on Facebook.