We are actively involved in the cleaning up of the islands and beaches in the surrounding areas, as well as doing it every day in front of our facilities. All RARCC and Papua Diving crew take plastic bags with them to pick up the trash. Some of our Kayak4Conservation guests kindly participate in this mission too.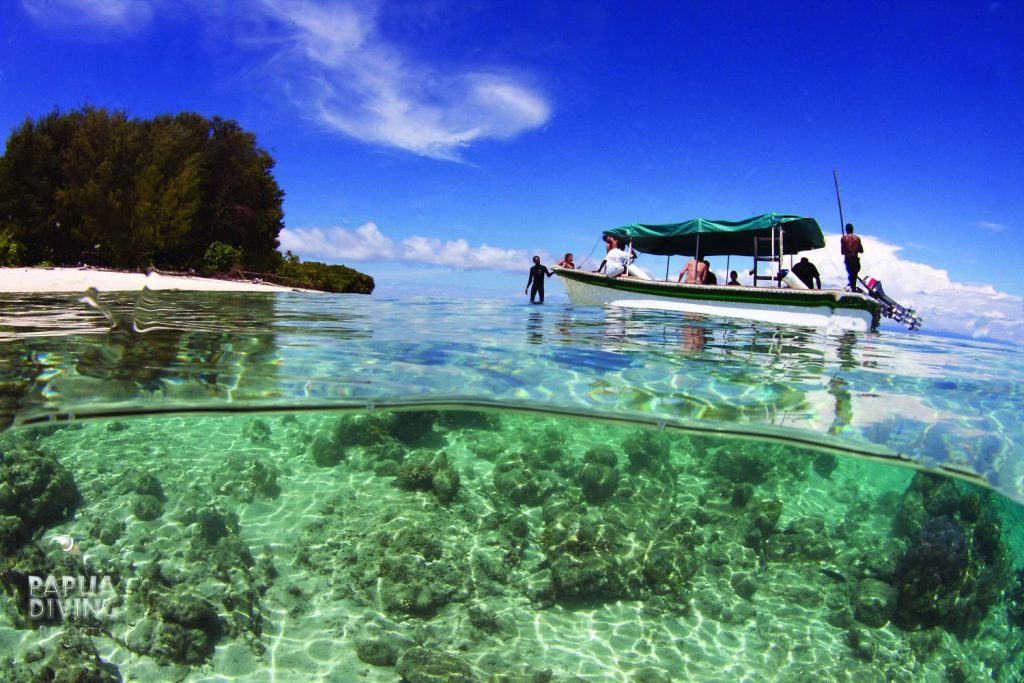 We separate plastic, paper, glass and metal on the island and send it to the recycling center in Sorong, the Bank Sampah, the only one in this area of West Papua.
At our education center in Yerweser, Batanta, we taught the children and their relatives to separate the recycled material, which is then sent to Bank Sampah by the resort MahaRaja Eco Dive Lodge, which facilities are close to the village.
Furthermore, our teachers in Yerweser and Sauwandarek have been teaching the children how to keep a clean and healthy environment.

We burn leaves and old tree stumps, as these are considered naturally flammable items that are naturally found in our atmosphere (unlike plastics) through bush fires, etc.
We don't buy snacks, like chips or biscuits, to offer our guests or our staff, but we take the time to cook them, to minimize our plastic consumption.
We don't have plastic containers in our picnics, and no plastic bottles are sold at our facilities. Papua Diving guests are offered reusable metal water containers upon arrival.
We only use glass and paper straws.
Our logistic team buys groceries and send them to the island avoiding plastic as much as possible. We use cold boxes and crates instead.
We make our own compost from leftover food and our natural waste, so we don't have to send this garbage to the city and, simultaneously, we fill our trees with healthy nutrients. We have our own poultry to mix our compost, and we get healthy eggs as an added bonus.