The organization Frontier Aviation resulted of a dream of a team of volunteers from different countries, backgrounds and organizations, including the director of the RARCC Max Ammer, to train Papuan people to be able to work as pilots and aviation mechanics in order to do medical emergency and support mission work in remote areas.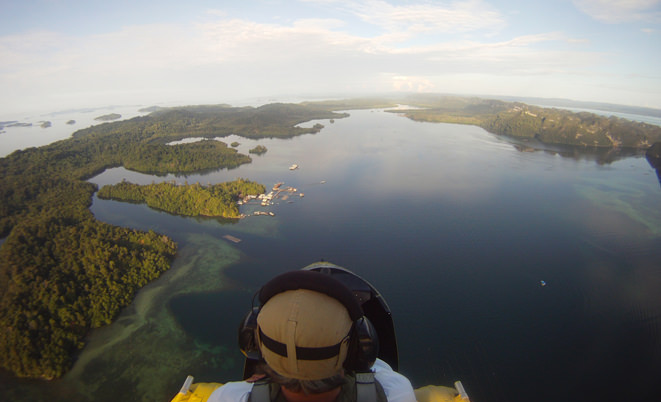 Missionaries are usually the ones who often dare to go to remote areas in Papua and West Papua and stay there to teach children and to provide medical services.
Helicopters and aircrafts are essential means of transportation in Papua and West Papua because here there are many isolated people staying between high mountains and deep valleys, and to penetrate the forest is extremely hard.
Frontier Aviation has two hangars to work in: the one owned by the Mansoear Flying Club, the flying club of the RARCC, on Kri island, and one in Sentani, Jayapura, owned by a partner organization.
In September 2018, the RARCC helped to start the process to legally establish Frontier Aviation.
Read more about Frontier Aviation here.