When we first arrived more than 30 years ago, Raja Ampat traditional huts with thatched roofs were few and far between. The belief of some villagers was that their cultural and traditional ways were inferior to the ones in other areas. We instead regarded Papua aesthetics as a beautiful fit with its surroundings and tradition heritage. As such it is now the custom for Papuan to be proud of their architecture and view it with respect and in harmony with nature.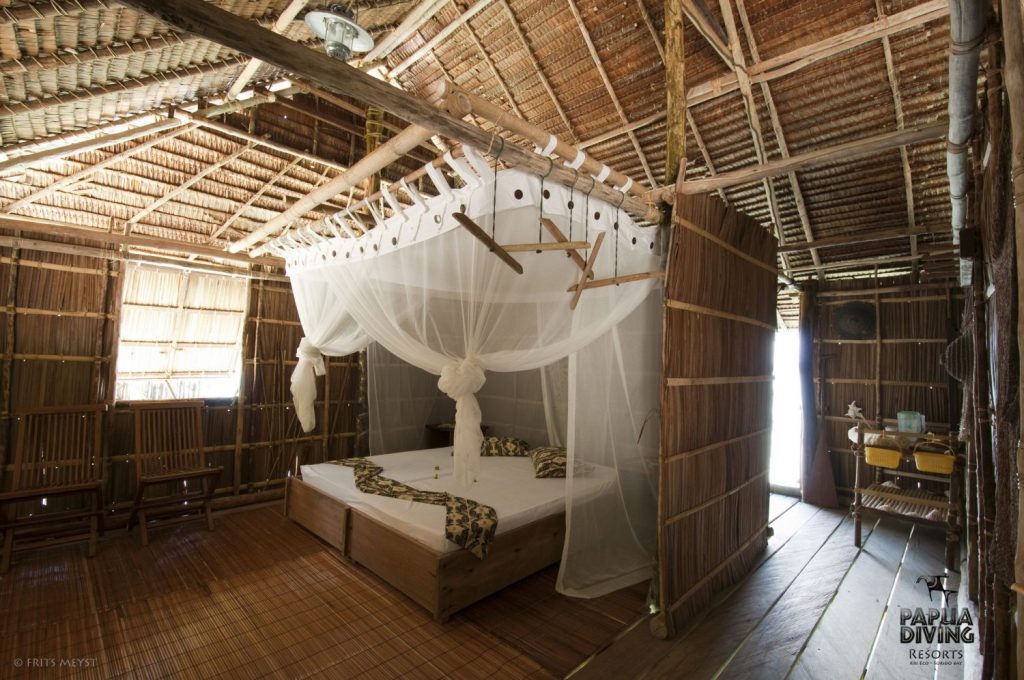 Many of Papua Diving, Kayak4Conservation and RARCC buildings are based on true local Papuan designs. We re-designed some of our buildings with longevity and practicality considerations in mind while keeping with the local aesthetics and thus, are more eco-friendly.
For instance, our jetties are made with the usual woods, however, for hardware we use high-grade stainless steel bolts and nuts.
We installed the boards with high-grade stainless steel screws. Caulking and painting the edges of the boards make our jetties last four to five times longer than other similar jetties in the area.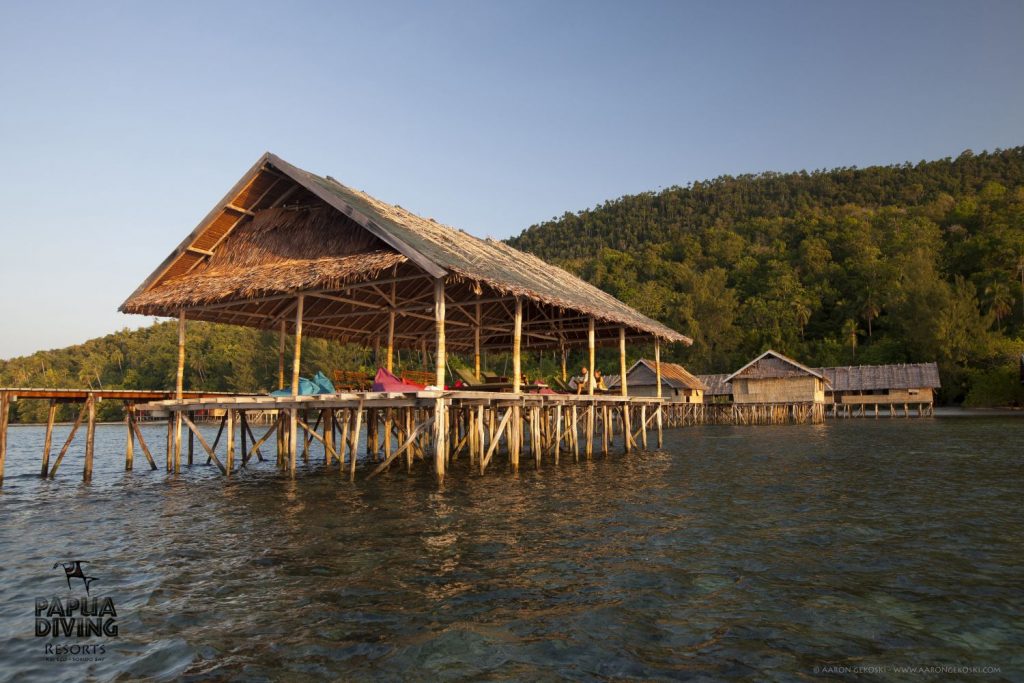 At Papua Diving, we have cast the main beams using a mold we pulled of a tree so now we have wood looking beams made out of enforced concrete.
We have well laid out woodworking, machine and fiberglass workshops, and we team local people to work with us. They have become very skilled and masters at their craft.
We kill termites by injection in the wood and with a non-toxic insecticide, which we spray around the wood. We don't use smoke for this purpose because we don't want to kill birds and mosquitoes.